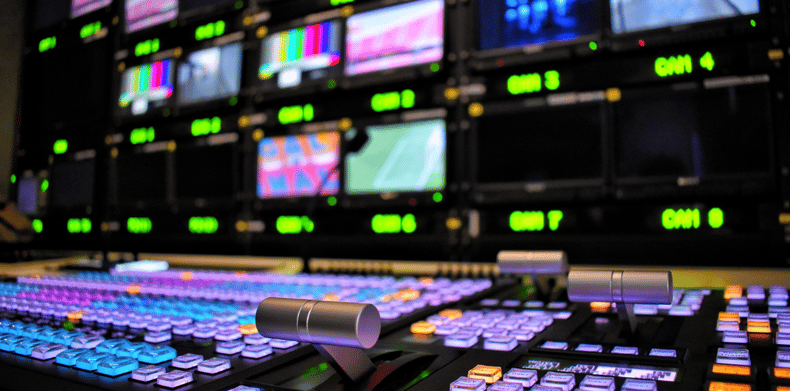 Today, more and more brands are seeking to capitalize on the surging sports sponsorship market. Facing tightening budgets and having to manage campaigns with fewer resources, however, it's critical for sports sponsorship marketers to ensure every dollar they spend is being invested wisely.
To do that, marketers need to analyze the performance of each of their campaigns and make sure they're making the most impact. This is much easier to accomplish with a robust sponsorship intelligence platform in place—one that enables marketers to keep their fingers on the pulse of campaign performance in real time and even adjust their strategies in the moment.
That said, just because you can measure something doesn't mean you should. There are tons of different metrics that sports sponsorship marketers can track, but which ones actually matter? Let's take a look.
1. Sponsorship ROI
As is the case with any other kind of marketing investment, businesses need to understand whether they're generating ROI from their campaigns and which channels are most lucrative. This is where having a sports sponsorship intelligence platform that enables you to measure the performance of your campaigns—and even assess the value of sponsorship opportunities before investing in them—can be particularly helpful.
2. Number of Exposures
Sports sponsorship marketers need to track metrics across four distinct channels: social media, broadcast TV and streaming services. Additionally, they need to be able to determine which of these channels is returning the biggest dividends so they can get a better understanding of where they'll get the most bang for their buck. Doing this requires marketers to study the number of exposures across channels, which indicates how many users came across the content.
3. Engagement
Seeing a post or an advertisement on social media is one thing. Seeing it and actually engaging with it is quite another. By tracking engagement across channels, marketers can identify which pieces of content are best received by the audience and which types of content should be put on the back burner.
4. Total Screen Time for Viewability
Viewability refers to how long people spend looking at ads. Generally speaking, the longer someone spends watching a video or reading a piece of content, the more engaged they are. Tracking this metric enables marketers to know whether their creative is reaching their audience and connecting with them or whether they need to figure out how to further fine-tune their campaigns.
5. Post-Event Engagement
In the world of sports sponsorships, post-event engagement refers to how brands are able to keep attendees and fans engaged after a game, match, race, or tournament wraps up. Sports sponsorship marketers might measure this metric across channels such as email, social media, and feedback surveys.
6. Social Media Performance
Who's a better draw for brands advertising to sports fans in New York City: Derek Jeter or Aaron Judge? By tracking social media performance metrics, it's easier for sports sponsorship marketers to understand which team, league, or athlete will drive the biggest reach and engagement for their campaigns. Armed with that information, they can then take a data-driven approach to divvying up spend.
7. Fan Base Analysis
How do you know whether a team's fan base is the correct match for your brand? To increase the chances that sports sponsorship investments are fruitful, brands should analyze fan bases to determine which audience is most suitable. Again, a sports sponsorship intelligence platform can simplify this process, enabling you to boost affinity among ideal customers.
8. Engagement Across Sports
Does it make more sense to pump a bunch of money into an NBA team or would that investment be more effective in the NFL? Sports sponsorship marketers need to keep an eye on what sports are trending upward and which are dropping in viewership to ensure they're putting money in the best place.
How the Texas Rangers Used Relo Metrics to Thrive with Metric-Based Decisions
In 2020, the Texas Rangers were forced to play in an empty stadium with half the number of home games than a normal season due to the pandemic.
To preserve partnerships and maximize sponsorship revenue, the team moved quickly, recognizing the need to utilize data to make the smartest decisions.
By turning to Relo Metrics, the Rangers were able to analyze, optimize, and report on sponsorship exposure in near-real time, much to the delight of partners.
To learn more about how the Texas Rangers benefited from a partnership with Relo Metrics, read the case study.