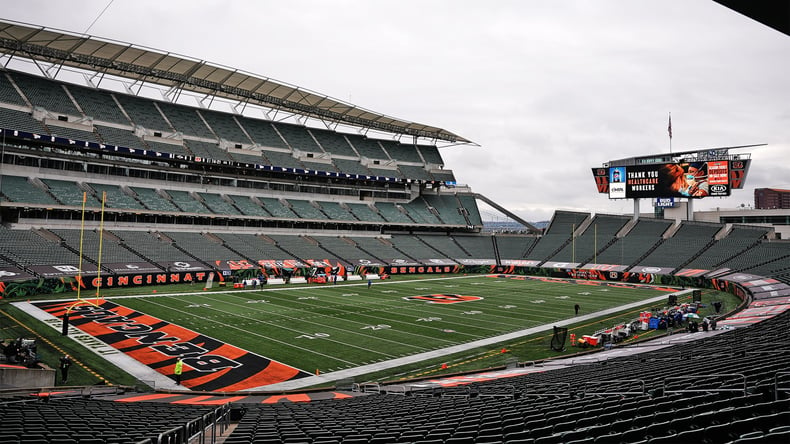 We are excited for our renewed partnership with the Cincinnati Bengals, who compete in the league's American Football Conference North division. Through the partnership, Cincinnati Bengals will utilize Relo Metrics' analytics platform to maximize revenue through new and retained partners, while securing sponsors for every in-stadium, on-site activation, or digital asset.
Cincinnati Bengals work with Relo Metrics to obtain near real-time data and utilize its functionality within the platform to report back to its partners and build on trustworthy relationships making it easier for partners to renew with the Bengals.
Cincinnati Bengals' Michael Wolfert, Corporate Partnership Account Manager, expresses "In 2020, we were tasked with making good on many marketing assets. We needed to provide data to our partners that showed our commitment to being good partners and overdelivering in times of uncertainty." Having easy access to a one-stop-shop analytics platform makes it reassuring to log in and be able to produce partner reports in a matter of seconds.
Furthermore, it is key for the Bengals to report back data to its partners throughout the season, as Wolfert says, "after a primetime game, mid season, and post season." The Bengals are forward-thinking and benefiting from today's sponsorship measurement platform that is "easy to use, accurate, and has good service."
Make sure to tune in to the season opener as the Bengals kick-off on Sunday, September 12th versus the Vikings. As we cheer on the Bengals throughout their season, we continue to help them win off the field and in their boardroom to help hit revenue goals, retain their partners, and increase share of wallet.
If you need sponsorship measurement tracking and are curious to see the Relo Metrics platform, feel free to contact us directly. We'd be happy to help you as we have for the Cincinnati Bengals over the past few seasons.

Written by Antoine Laurient