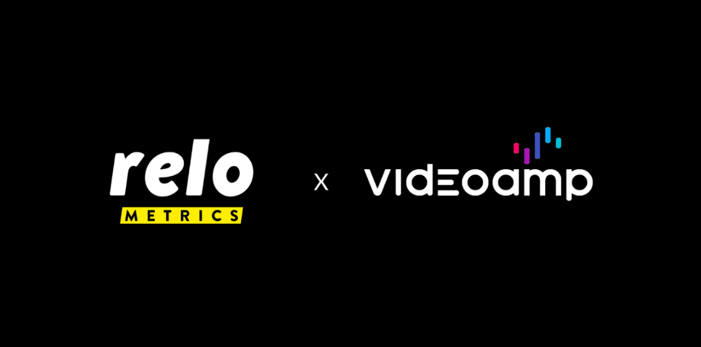 We're entering a new era in sports sponsorship analytics, brought about by a strategic relationship between Relo Metrics and VideoAmp. Our companies announced we will be integrating VideoAmp's industry-leading viewership data into the Relo Metrics platform. VideoAmp's dataset will power Relo's ability to give sports rights holders, media companies, brands, and agencies a highly accurate, real-time resource for measuring the value of on-camera sponsorships and brand exposure during a live event.
Relo Metrics has been the pioneering force in AI-powered sponsorship analytics. So naturally, joining forces with VideoAmp, leaders in viewership data and measurement, is the smart next step in innovation. This conjunction yields an unprecedented level of precision in real-time data in the realm of sports sponsorship.
Imagine a sports event. Sponsor logos permeate every corner, adorning player jerseys, field-level signage, digital displays, and even the equipment used by coaches and personnel. Each of these exposures detected and evaluated by Relo Metrics' advanced AI computer vision models, offers an astoundingly precise assessment of investment returns for sponsoring brands.
Enter VideoAmp. The company's trailblazing methodology commingles various data inputs, such as Set-Top Box data and Smart TV data from Automatic Content Recognition (ACR) providers, creating a comprehensive reach of 39 million households and 63 million devices. The integration with VideoAmp brings us one step closer to a more complete understanding of advertising performance and expenditure across screens.
Our CEO, Jay Prasad, expresses his excitement about the integration, highlighting its potential to redefine exposure value in terms of impressions, a metric of paramount importance in an era of quickly evolving and fragmenting viewership. Similarly, Michael Parkes, President at VideoAmp, is enthusiastic about marrying their resources with Relo Metrics to provide a clearer, more insightful analysis of brand exposure and its value.
The VideoAmp + Relo Metrics integration is not about merely enhancing the status quo but about reimagining the future, yielding deeper benchmarking data, enhanced precision in measurements, and ultimately, greater value for stakeholders in the advertising ecosystem. To our revered marketing executives and sports enthusiasts, prepare to witness a transformative epoch in sports advertising and sponsorship – a true game-changer!