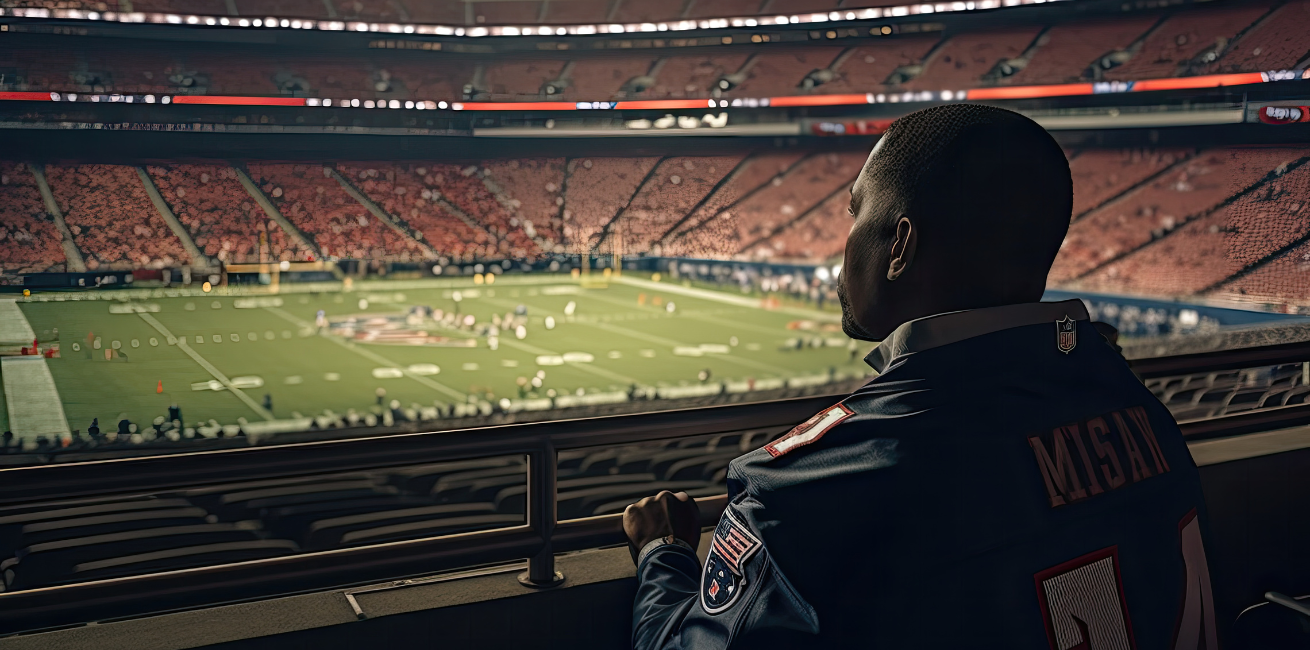 The sports sponsorship market is booming, with the industry on track to reach $116.7 billion by 2027—up from about $78 billion in 2022. It turns out that companies across all verticals want to piggyback on professional franchises to reach global consumers and drive brand awareness.
Of course, sports advertising fetches a premium price—especially in major markets like New York City and Los Angeles. In today's tricky economic climate, marketing leaders need to ensure they are spending capital cost effectively and getting a big bang for their buck.
However, measuring success can be impossible without deep visibility across different channels such as broadcast, social media, live streaming, and in-venue experiences.
To maximize ROI and reduce wasteful spending, brands today must embrace a modern and data-driven sports sponsorship strategy. Read on to learn how to enhance your strategy and knock your next campaign out of the park.
3 Ways to Enhance Your Sports Sponsorship Strategy
There isn't a magic recipe for success when it comes to sponsoring a sports team. Factors such as attendance, viewership, readership, team performance, ad placement, and location all play an important role in terms of ROI.
With so much unpredictability at play, it's critical to do everything in your power to position your campaigns for success. With that in mind, here are three ways you can optimize your sports sponsorship strategy:
1. Embrace Technology
Any time you advertise with a sports team, your company essentially becomes part of the show—meaning you need to impress fans with fun and engaging experiences. And one of the best ways to accomplish this is to embrace technology. Using new technologies and purpose-built tools can give you the edge you need to excite fans and enhance their overall experience.
For example, companies can sponsor augmented reality (AR) experiences that bring sports events to life in fun and innovative ways—such as making banners and advertisements come to life, providing access to exclusive in-event content, or offering mobile giveaways.
2. Become Data-Driven
In order to provide great experiences, you first need to understand the fans you are interacting with. This requires taking a data-driven approach and using analytics to build accurate personas.
To collect data organically, consider using tools such as fan quizzes, surveys, membership clubs, and social media events. These marketing vehicles can provide a direct window into fan habits, demographics, and expectations. Companies can use this data to craft targeted campaigns that resonate with audiences and encourage brand loyalty.
3. Make Timely Adjustments
A lot can happen over the course of a game or season. As an advertiser, you need to keep close tabs on the changing environment to figure out what's working and what isn't.
The best way to accomplish this is to collect and process real-time analytics. This can help you make adjustments and tweak messaging to run more effective campaigns. It can also help capitalize on new opportunities that unfold throughout the season.
For example, consider the recent partnership between the St. Louis Blues and dog food maker Purina. For the 2022–2023 season, the Blues donated $100 to local service and support dog training organizations every opponent who got sent to the penalty box, which was appropriately named the Purina Doghouse.
Sports marketers need to track these types of events carefully and analyze fan reactions on social media. This can help reveal opportunities to engage with fans and provide similar types of promotions that attract attention and generate engagement.
Customer Story: Stanley Black & Decker Unlocks $1 Million in Sponsorship Value
Unlocking sponsorship revenue is a challenge for businesses of all sizes—including Fortune 500 companies such as Stanley Black & Decker.
Up until recently, the company's sponsorship team lacked deep visibility into its performance data. As a result, Stanley Black & Decker couldn't easily determine the overall effectiveness of its partners. So the company deployed the Relo Metrics platform to leverage its near-real-time insights—and wound up saving $1.3 million in lost sponsor media value.
To get the full story, check out the Stanley Black & Decker case study.