*GumGum Sports is now Relo Metrics.
GumGum Sports has partnered with Winmo, the industry's top sales enablement tool, to help sponsorship sales teams identify and evaluate brand partnership opportunities. Winmo's advertiser profiles will have direct access to select sponsorship analytics from GumGum Sports, pairing key deal insights with the decision-makers responsible for sponsorship budgets. This partnership marks a significant milestone for GumGum Sports as they make their insights available across new channels beyond direct sales.

In addition to listing the marketing decision-makers who control sponsorship spend at brands, company profiles within Winmo's platform will now include GumGum's sponsorship insights, which identify the brands activating in the sponsorship ecosystem and the teams those brands are working with. GumGum will also supply analytics detailing the duration that sponsor placements appear across television and streaming broadcasts.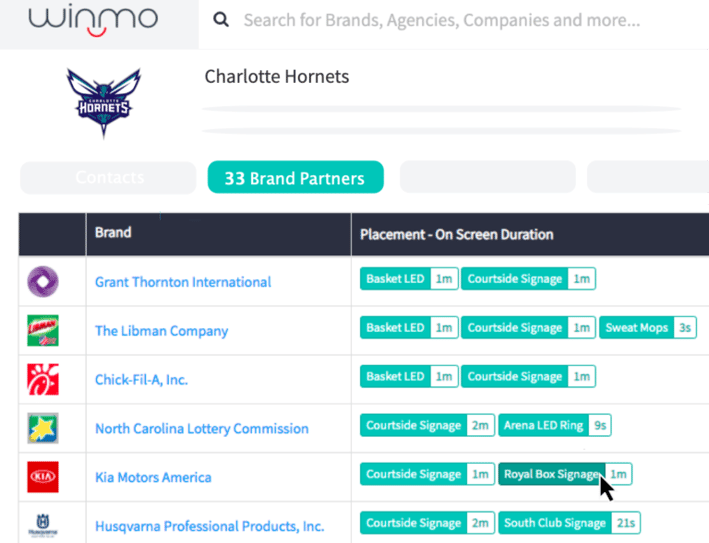 The partnership brings a new level of visibility into the sports marketing ecosystem that stakeholders have traditionally struggled to access. GumGum's machine learning computer vision systems identify exactly which sports properties brands are working with and which activations they are sponsoring, while Winmo provides verified decision-maker intel to those who control sponsorship dollars. The union combines those strengths to render a holistic view of the sports marketing landscape.
To learn more about the announcement, you can find the press release here.
Written by Bayli Stefl