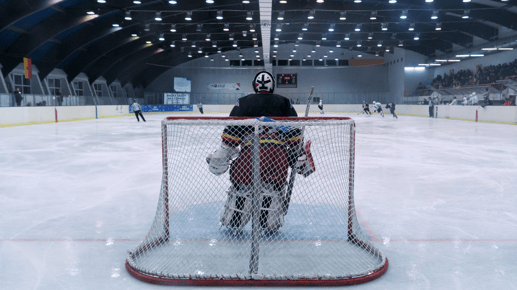 WHAT ARE DEDS?
You may be hearing a lot about DEDs in the sponsorship space lately. But what exactly are they? Digitally Enhanced Dasherboards (DEDs) are brand images or messaging that are digitally displayed on dasherboards during sporting events through advanced technology. DEDs are becoming more common across all leagues, but are going to be making a big splash during this upcoming NHL season.
Why is everyone so excited about this new format? For one thing, it allows for more flexibility for brands to experiment with different formats for their creative and messaging. There is also more space allotted per brand to display messaging, and less brands displayed at one time, which means more extensive brand messaging can be included and at times it can even be animated.
DEDs also allow brands to get exposure in additional markets. Teams can have their brand partners displayed on the away team network during away games now. More eyeballs means more opportunities.
RELO'S APPROACH TO DEDS
Change can be great, but there is also an unknown. Many are wondering how this new format will affect the value of sponsorships? Luckily, Relo Metrics has done analysis on the impact DEDs will have for NHL teams and brand partners this season.
We've found that fewer sponsors on the dasherboard will generate more value per sponsor, but less value per frame. And there is more. Through conversations with NHL teams and brands, we've found that the overall consensus is that the larger format improves viewability.
This is all good. Great really. It really gives a brand the opportunity to shine. Taking into account the exclusivity and increased viewability of DEDs, Relo is adjusting our methodology to account by providing 'boosts' to our quality of exposure score for DEDs. That just means that DED takeovers will receive additional value depending on the number of brands displayed.
HOW TO HAVE SUCCESS WITH DEDS
What can brands do to create strong DED creative to enhance the value they get from this new asset? We have a few suggestions:
Make sure the brand logo is bold and clear. Since the background of virtual DEDs is white, you might want to go with a darker colored logo too.
Make sure the brand logo is repeated before and after any messaging. Having additional messaging is great, but you don't want that brand logo to be missed!
Incorporate distinctive imagery and messaging. Find an image or catch phrase that you know is associated back with your brands.
Here's an example of great creative from a brand you might have heard of:
Technology is great! It offers so many opportunities. But it can also be a lot to grasp. Don't worry, Relo is here to help. We can make sure you are measuring all value DEDs deliver whether you are a brand sponsors or rights holders and help you stay on top of how this new asset is performing throughout the course of the season.
Contact us today to learn more about Relo's approach to DEDs.