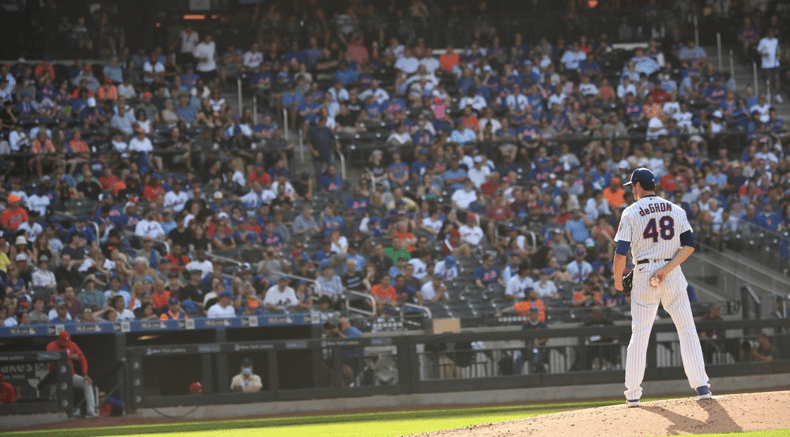 Branded Content campaigns have become a powerful and effective sports sponsorship tactic that enables teams and leagues to drive brand awareness for their brand partners by helping them to reach and engage with their passionate fans on social media.
Research has shown that branded content is much more effective than display advertising in terms of driving higher brand perception, intent, and consideration.
According to a study conducted by AdAge, 67% of consumers find branded content to be more influential and 17% are more likely to make a purchase from the featured brands.
Teams execute branded content by including sponsor logo overlays on their social posts or by working with partners to create unique social media campaigns that integrate the partner.
For the following analysis, Relo Metrics analyzed the performance of branded content for 14 Major League Baseball teams throughout the first half of the 2021 MLB Regular Season to gain a better understanding of the types of content that performed best across the league. Some similar best practices may prevail across the league into other branded content campaigns. The analysis tracks branded content across the MLB from April 1, 2021 to July 5, 2021.
Takeaway #1: Each team produced an average of 240 posts and $205K in full media value for their branded content partners during the valuation period.
| | |
| --- | --- |
| Metric | Total per Team |
| Social Media Posts | 240 |
| | $205.1K |
| | $83.2K |
| Social Posts Impressions | 46.5M |
| Social Posts Engagements | 415.4K |
Takeaway #2: Instagram led all platforms with an average of 3.6K engagements per social media post, but Facebook led all platforms with regards to sponsor media value, producing an average of $600 in sponsor media value per individual post.
| | | | |
| --- | --- | --- | --- |
| Platform | Impressions per Post | Engagements per Post | Sponsor Media Value per Post |
| Facebook | 461K | 2K | $600 |
| Instagram | 38K | 3.6K | $405 |
| Twitter | 125K | 750 | $190 |
| YouTube | 11K | 285 | $15 |
Takeaway #3: Social media image posts produced roughly 4x higher sponsor media value than social media posts with videos as a result of driving over 230K more impressions per post.
| | | | |
| --- | --- | --- | --- |
| Media Type | Impressions per post | Engagements per post | Sponsor Media Value per post |
| Images | 261K | 1.8K | $439 |
| Videos | 28K | 1.7K | $119 |
Three best practices to consider when creating branded content campaigns include:
Instead of 'logo-slaps', finding creative and authentic content integrations ensure a memorable impact on the audience. Connecting partners with viral moments, post-game interviews, and off-field behind-the-scenes narratives engage fans in an authentic way.
People love competition, so ensure the content and post description have a call-to-action. Running a fun contest with a unique hashtag that integrates your brand partners will bring value to both parties.
Enlarge the size of the logo and use contrasting colors (dark logo color on white background) as well as position the logo as close to the center of the image will help to increase visibility, clarity, and overall sponsor media value of the post.
The types of branded content social media posts that generated the highest sponsor media value for MLB partners this season include:
Happy Birthday posts - these posts tend to drive high levels of impressions and engagements as fans love wishing their favorite athletes a happy birthday.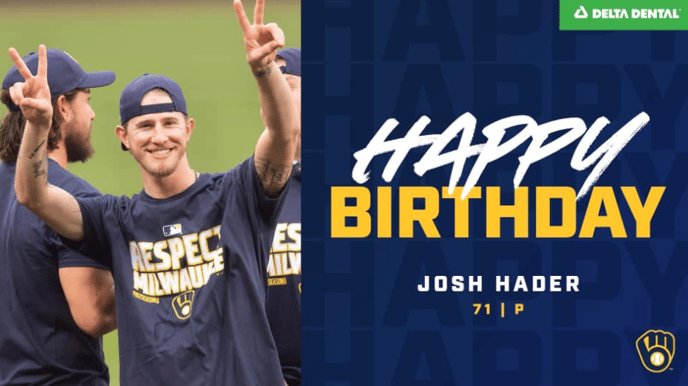 Final Score posts - posts highlighting the final score (especially after a win) produce higher engagements.
Feature posts (Pitch of the Week, Rookie of the Week, Reliever of the Week) and achievement posts (home run records, career highs, strikeout records, winning streaks) - develop consistency and a brand association with a given social feature.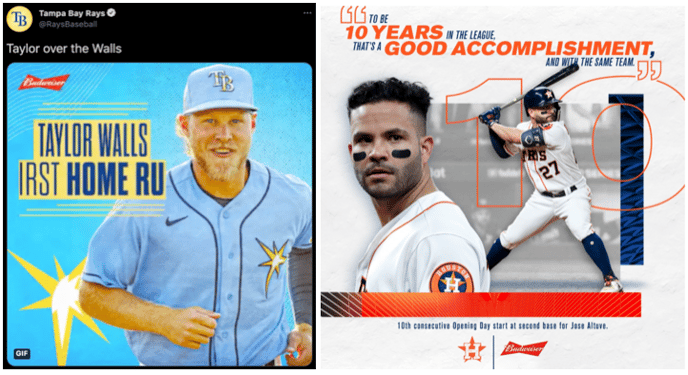 Starting Rosters, Trade Acquisitions, and Roster Moves—anything related to roster changes made throughout the season are all key moments that should have opportunities for branded content integration.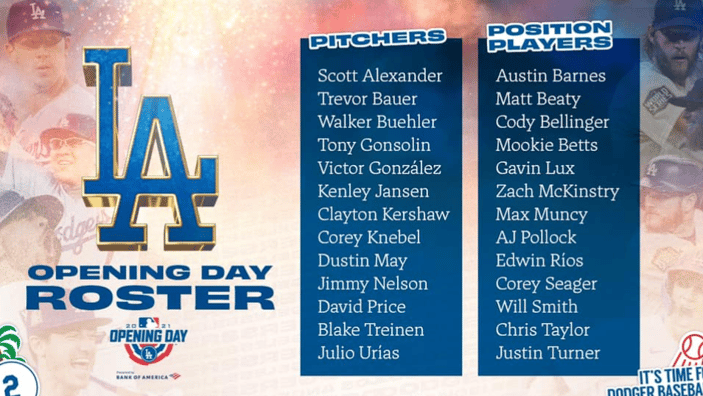 Branded content has the potential to generate significant media value for brands and is consistently a top-5 performing social asset across Relo Metrics' MLB clients.
By understanding how branded content campaigns are performing and seeing what is resonating, teams can optimize their social and branded content strategy to deliver more value for brands in real-time.
Relo Metrics' Auto Collections tool will help you optimize your strategy for branded content and work with your partners to make sure the second half of the season is an even greater success.
Written by Chris Tran