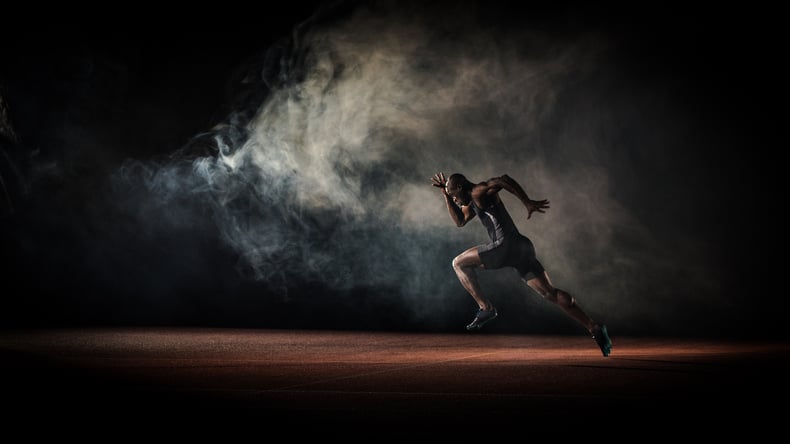 Sports sponsorship is a huge market with tremendous opportunity for brands of all sizes. From regional businesses sponsoring signage at a Major League Baseball stadium to multinational enterprises with integrated sponsorships that span hospitality, branded content campaigns, and jersey patches, sports sponsorships have never been more popular.
When fans watch sports on television, their eyes are on the action. Having a brand in their line of sight is a different, and often more effective, type of brand activation than a single thirty-second advertisement during a commercial break or a digital advertising campaign. You don't have to be a professional marketer to understand that this focused attention and the ability to engage fans year-round has significant value for brands and sports teams alike.
Yet despite this opportunity, there remains a fundamental gap in how both brands and sports teams get the most out of their partnerships. Data streams are unstructured and far from standardized. Key metrics of success are difficult to agree on and may not exist at all. With success dependent on often inaccurate data that arrives too late, even the savviest marketers can struggle to define, much less grow, their return on investment when it comes to sports sponsorships.
This post will discuss these challenges and offer guidance on leveraging reliable sponsorship analytics into optimal return on investment when it comes to sports sponsorships. Further, we will dive into how smaller and emerging brands can pick up the pace in their effort to compete for sponsorship share of voice with larger, better-funded brands by using data and insights uncovered by Relo Metrics.
A Brief History of Sports Sponsorships
To understand the appeal of sports sponsorships a short history lesson is in order. This list of sports sponsorship examples is far from exhaustive but should serve to level-set this fast-growing sector.
In-Stadium Sponsorships
In-stadium sponsorships have been around since at least 1957. That is the year when Union Oil became the first-ever company to advertise on a stadium exterior. Today hundreds of companies around the world use in-stadium advertising to maximize brand awareness.
Now, broadcast technology can add brand logos and messaging to endzones at football stadiums, backstops on the baseball diamond, and the announcer's table at an NBA Game. Today, In-Stadium sponsorships deliver amplified brand exposure on broadcast television and social media, beyond what is consumed while a viewer or fan is actually in the stadium.
Jersey Sponsorships
Sports teams have started looking beyond traditional broadcast and in-stadium advertising. Jersey sponsorships, long popular outside of the United States with football and rugby teams, are finally catching on in America. College football team programs are reportedly signing on sponsors for as much as $5M annually. Crypto.com, which sponsors the Philadelphia 76ers jersey patch reportedly spends $400 million annually on sports sponsorships.
Integrated Sponsorships
According to a report from the Sports Business Journal, out of the total revenue generated by professional sports teams in 2015, corporate sponsorships accounted for more than 45%. In some cases, those deals are worth over $200M per year and often include naming rights on stadiums, hospitality, on-site activations at live events, branded content campaigns and much more. Teams have been known to sign local companies as team sponsors with some being worth as much as $14M per season.
These avenues and dollar figures would show a strong - and growing - interest in sports sponsorships. Sports teams and facilities can leverage their audiences into significant sums of revenue. Brands and sponsors gain access to attention and interest that might otherwise be less engaged in their messaging. Everyone wins, right?
Not exactly. And not always.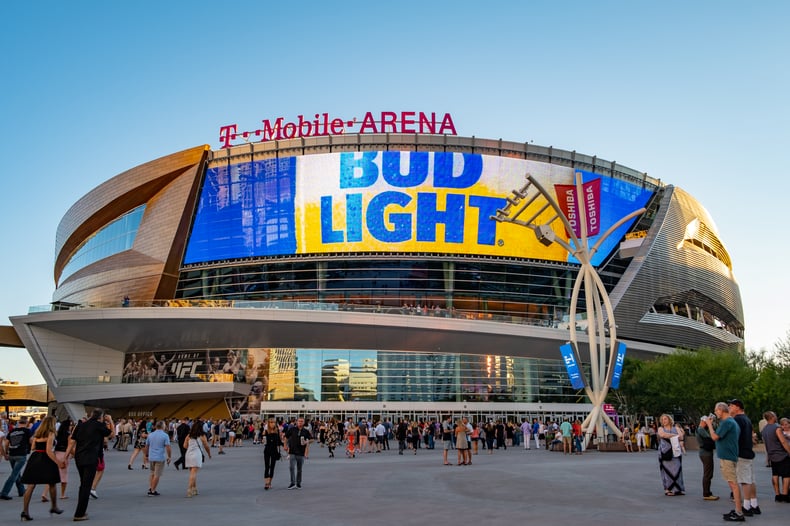 Common Sports Sponsorship Challenges
Challenges abound when it comes to succeeding with sports sponsorships, especially when resources are slim and competition is high. The primary challenges faced by brands? The inability to make improvements throughout the season and the lack of clear KPIs and metrics that define what "success" means in the first place.
Until brands begin to own their sponsorship data, these challenges will continue to hamper the evolution of sports sponsorships. Here are the key hurdles faced by brands investing in sports.
Dependency on Rights Holder Partners to Provide Data
Data is foundational in today's competitive and demanding brand marketing environment, yet most sports marketers at brands still rely solely on reporting from their team or league partners, resulting in:
Incomplete insights that arrive too late to take action
Inability to optimize assets in real-time to improve results that ultimately impact business objectives
Potential lost opportunities to drive brand visibility
Today sports teams are limited by the speed and quality at which they are able to receive performance data from their own measurement vendors. As a result, sports teams are unable to provide actionable performance data to their brand partners until weeks or even months after a season ends. Furthermore, brands and rights holders can't work together as effectively to ensure pacing against objectives throughout the season, often leading to under delivery with no time to make amends.
Until brands start measuring their own performance, brands will continue to lose out on opportunities to drive brand exposure, engage with potential buyers, and prove how their investments are delivering against business objectives.
Lack of Standard KPI's and Partner Transparency
Sports sponsorships can serve many purposes for brands, from creating awareness with an audience segment, driving brand affinity with ideal customers and ultimately product sales or leads. But one of the biggest challenges facing sports sponsors is a lack of agreed on industry KPI's and transparency for measuring sponsorship viewability. There are some common metrics used, but each team and league has its own way of reporting success to partners.
This makes it difficult for brands to benchmark results across partners, markets and categories. The industry has more work to do to ensure all partnership stakeholders can access performance all season long.
Bigger Brands with Bigger Budgets
American Express. Coca Cola. AT&T. You don't have to look very far to find Global 2000 brands gobbling up high-profile sports sponsorship opportunities. How do smaller competitors make meaningful investments? If large companies can outspend smaller organizations, is the real potential in sports sponsorships available only to those with the deepest pockets?
Own your Data to Control Sponsorship Outcomes
Data is key when it comes to controlling sports sponsorship success. To optimize outcomes, you must manage your data inputs in order to evaluate partnerships, maximize the value of active campaigns and to assess and negotiate more effectively at the end of a partnership.
When utilizing your own data, you can understand what partners can best help you reach your target audience, which partners and assets you should ditch or double down on, how fans are engaging with your experiential activations, and even optimize campaigns across all media channels. When using a centralized platform that ingests and understands the data is of critical importance, brands can access near real-time analytics in a context that makes sense to their business objectives and in a format that is easy to digest.
Without access to the right data, brands will never be able to make educated decisions about which sponsorships create the biggest potential return for their marketing dollars.
Here are the key actions brands can take to drive the most impact from their sports sponsorships:
Clearly define and measure sponsorship KPIs throughout the season
Require deeper insights around sponsorship assets
View data weekly throughout the season and optimize immediately to impact performance
Invest in technology to own and manage all sponsorship data to better influence outcomes
Therein lies the competitive advantage for those willing to invest in and listen to the data: without actionable insights, even the biggest organizations will move too slowly to seize the best opportunities. Their decisions will be based on a hunch or historical models instead of an accurate understanding of market conditions and audience sentiment.
Relo Metrics focuses on helping brands move quickly and make decisions based on data, resulting in better collaboration and capitalization of partnerships. Optimizing sponsorships over time requires establishing benchmarks and tracking against key metrics throughout the year, the season, or even the event itself. With Relo Metrics, a 360-degree view of your sponsorship initiatives is finally available. You do not need a bigger team and a bigger budget to succeed in sports sponsorships. You just need better data.
To learn more about how Relo Metrics can help your sports sponsorship investments deliver no the promise of this awesome market opportunity, contact us here. Our team would be excited to show you the cutting-edge platform that is unlocking true marketing success for those in the sports marketing arena.