Meet our new VP, Marketing and avid skier, Hannah Shain!
Where did you grow up and what was it like?
I grew up in Colorado. More often then not, when I'm meeting people here in Colorado, I'm saying "Yep I'm a Colorado Native - I know, a rarity" ... this conversation happens 9 times out of 10 because of all the transplants we have here.
Growing up in Colorado naturally made me a bit of an outdoorsy person, I love to ski, camp, hike and I am always in awe by how beautiful our state is every time I drive through the mountains.
What is your favorite sport?
Skiing is MY sport. I try to spend any free time I get up in the mountains here in Colorado, we really are spoiled here with some of the best mountains in the world. Here's a photo -- this is actually in Andermatt, Switzerland - started my season there this year.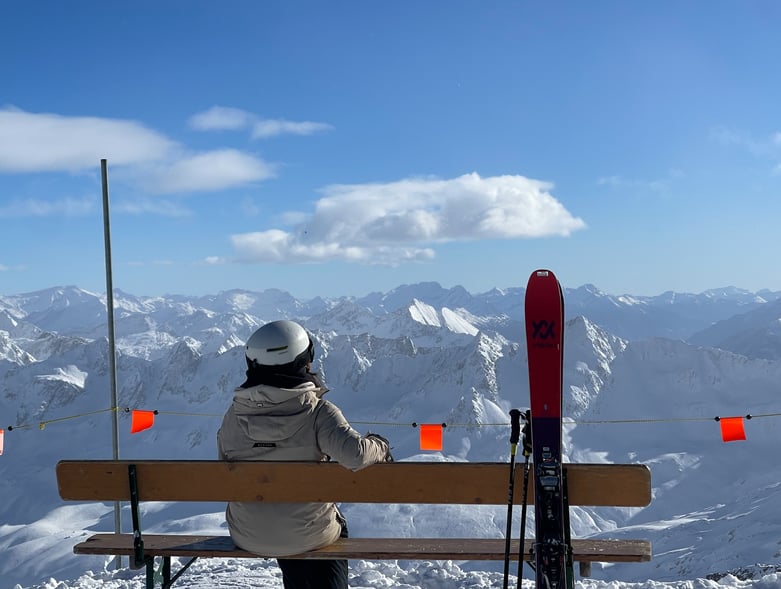 Outside of work, what are you irrationally passionate about and what is something less known about yourself?
Outside of work, I am irrationally passionate about plants! Something less known about me... I used to own a flower shop with my mom. This was actually a really big part of my life for about 10 years, and just this past year my mom was ready to retire and I agreed with her to sell the business. Owning a flower shop was fun (and challenging, and exhausting of course - like a small business), but over the years this spiraled into other passions of mine that I still continue to do. One obsession I've kept going is my love for plants - I'll gladly own the title of crazy plant lady, and my favorite "hobby" of it is to adopt sad, ill plants most people would be ready to give up on, and bring them back to life. This is Eddie (I call her Needy Eddie) - a now 13' Fiddle Leaf Fig that, at one point years ago, lost all her leaves and looked like big tall stick in a pile of dirt. Everyone laughed at me for keeping it, and I am SOOO glad I did!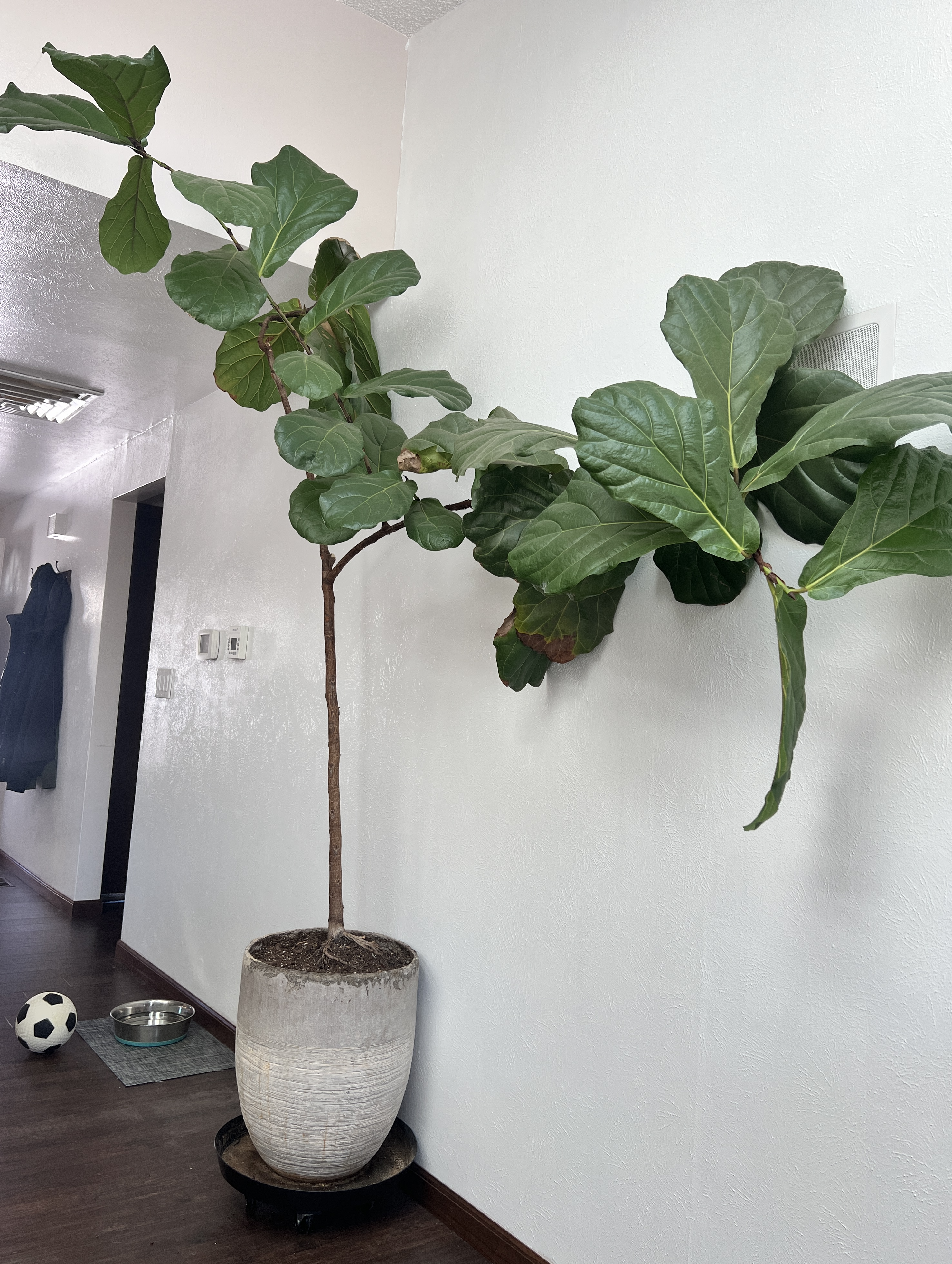 What's been the most exciting part about joining Relo Metrics?
Sports Marketing is a whole new world for me, one that I am really really excited to learn more about and join. In the first 2 days here I'm already hearing conversations about The Superbowl, more importantly Rihanna, the comparison of Pepsi vs Apple halftime show, women in sports, and so much more.

I just KNOW this is going to be a very fun ride here at Relo and I can't wait to dive in.
Describe your superpower or describe what unique skill/perspective you bring to the team here.



One superpower I learned about early on in my career, and I have since then learned how to wield is my power to control the energy in the room. This superpower has helped pave the path for me in learning what it takes to not only be a great leader, but a leader that listens, adapts, and serves.

In my early 20s I was hungry. I wanted to move fast and I always felt that I could jump to the conclusion far faster (and better) than everyone I worked with. This got me into trouble, quite often. I would get frustrated in meetings, or bored/irritated easily, and that would put a cloud on the energy in the room and take everyone down with me.

Over time, I learned one very important skill when leading a team, that's to shut up and listen. And to bring the energy - good juju, fun laughter, bright ideas - to "room" whether that's in-person or in a Zoom.
What skill, practice, behavior, hobby or habits are you currently working on?
On a career / work from, next skill on the horizon for me will be digging in deeper into go to market motions. There's a lot of really talented marketing and product leaders out there that are putting together ideas for companies like ours on how to position yourself in the market for growth, and I'm excited to learn and test some of these ideas here at Relo.
...
On a personal level, I'm learning more about real estate investment right now. I'm a big believer that long term wealth comes from real estate (not just 401Ks), and I'm hoping to find the right opportunity to invest in property here in Colorado (in the mountains, if I'm lucky!)
What book, publication, or podcast have you most recommended lately and why?



I'm currently reading The Jolt Effect by Mathew Dixon - author also of The Challenger Sale - and I'm totally geeking out because I'm meeting him TODAY in a CMO Coffee Talks group I'm in.

Geeking out on this because it was The Challenger Sale that solidified my love for the relationship between sales and marketing, and our messaging. It gave me the exact blueprint for how to frame and position any product, service or offering - something I still continue to use today.

Can't wait to share more about what I learn from Mathew and The Jolt Effect in the near future.