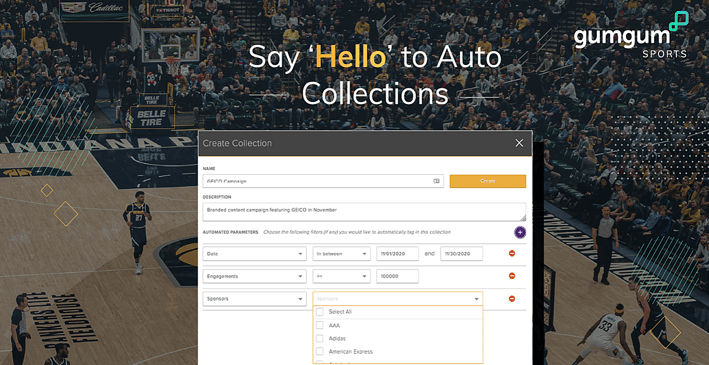 If you manage or sell sponsorships, then you know how much time it takes to consolidate, review and report performance back to sponsors. The ability to do so effectively, can make or break a partnership. Many partnerships teams also struggle to prove how effective they are at helping achieve sponsors' objectives.
With reconfigured seasons, rights holders' have had to re-engineer their sponsorship agreements in order to drive value for sponsors. This has introduced uncertainty around whether new 'makegood' assets such as seat tarps and branded content campaigns can deliver enough value to make up for the lost value from cancelled and modified events.
It is even more crucial that partnerships teams can quickly analyze and report on performance in order to show how these new assets are driving value, and to catch underperforming assets before it is too late.
To solve these challenges, we're excited to announce Auto Collections - a new module that automatically organizes social media posts, broadcasts and streams based on filters you control.
More time driving value for sponsors, less time sorting through data
Auto Collections helps your team analyze sponsorship exposure, engagement and media value with automatic reporting that lets you filter by a specific sponsor, asset, social media campaign, group of posts, or date range.
Once a filter is set up, your team never has to spend time on that step again.
Auto Collections enables you to:
Save time building, tracking, and reporting on sponsor campaigns
Drive revenue by easily creating and tracking new sponsor assets in order to mitigate risk of sponsor churn
Quickly zero in on poor performing assets before it is too late. Notice a social media post with a low media value, analyze that post in Auto Collections to see why it isn't performing and develop a strategy to improve
Easily identify high performing sponsor assets and send them to your sponsor to show them how it's doing. Empower your sales team to do this without involving an analytics person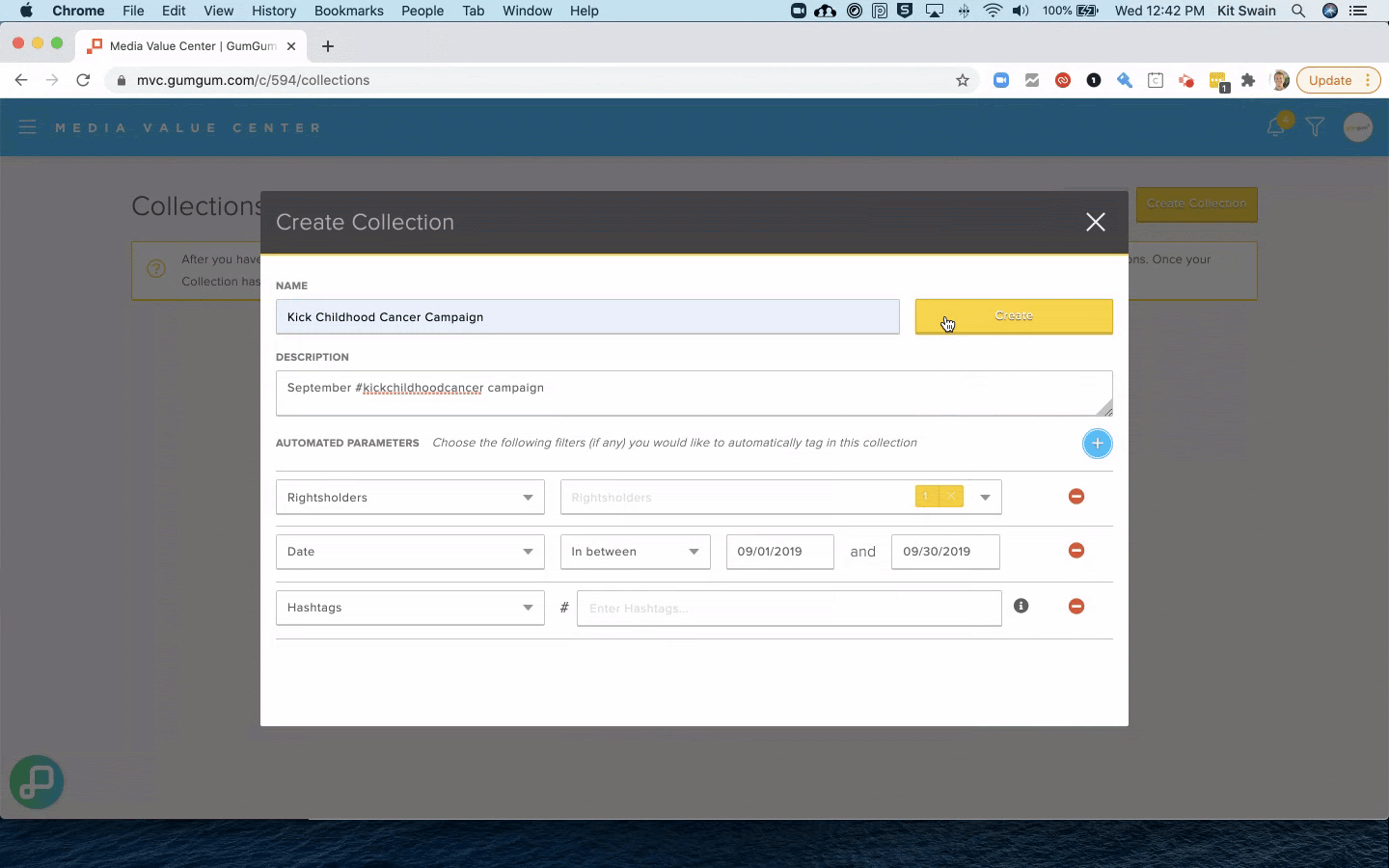 You can set up an Auto Collection that pulls in all social media posts that are part of a branded social media campaign you ran for a sponsor as a make-good. Is this campaign driving a high Sponsor Media Value? Create a one-click report to show your sponsor. Are there certain posts that are not performing very well? Apply best practices from high performing posts to increase performance across the board.
Now you can keep your analytics humming in the background so you can focus on expanding your sponsor relationships.
Book a demo to see the Relo Metrics sponsorship analytics platform in action.
"One of the reasons we enjoy working with Relo Metrics is they are committed to regularly evolving their platform. We participated in the Auto Collections beta program and are excited by the benefits the new feature has created for us. Specifically, Auto Collections has allowed us to more efficiently analyze the impact of individual social media campaigns and examine sponsorship impact year-over-year for our portfolio of clients."
- Scott Savran, Senior Manager, Scout 360