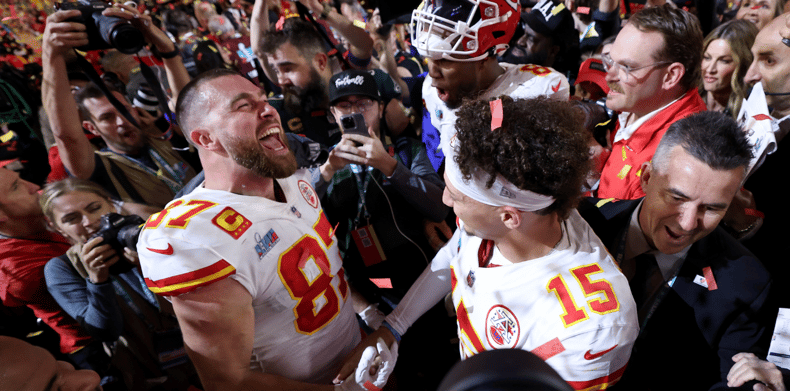 Super Bowl LVII was the most-watched event in US television history, with an average of over 100 million viewers. This marks a significant milestone for the NFL and its sponsors alike, as it demonstrates how powerful and far-reaching the Super Bowl's reach is. With such massive viewership numbers, brands that sponsor or advertise during the game can expect to see their product or service gain tremendous exposure.
In this blog post, we'll discuss why Super Bowl LVII being the most-watched event of all time is important for brands sponsoring the game and what kind of impact it could have on them.
Super Bowl LVII generated the highest Sponsor Media Value per exposure at $429K – up 12% from 2022. The highest Sponsor Media Value per exposure mark reflects the rising average cost of a :30second commercial, with peak rates surpassing $7 Million during the 2023 Super Bowl on FOX.
The continual rise in value per exposure is strong indicator of growth for the NFL and its partners. Sponsor Media Value while largely representative of overall asset performance, is heavily influenced by several factors such as venue structure. Showcased in the chart below, Super Bowl LV is an outlier given the presence of TV visible seat tarps on the stands.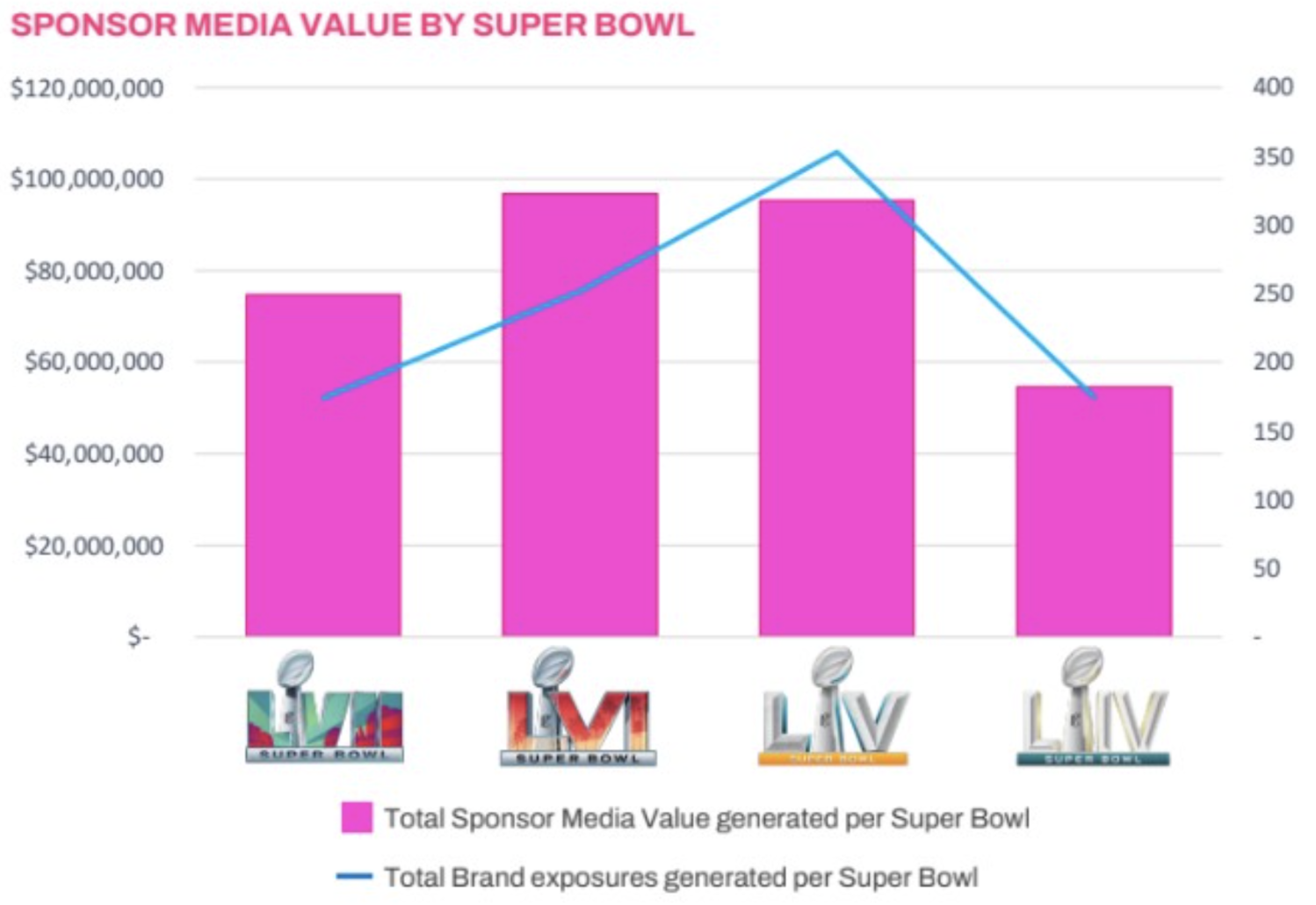 The following year at Super Bowl LVI, hosted by SoFi Stadium, presented brands both unique and valuable exposures. Brands benefitted from the abundance of LED placements, which generated additional TV visible brand exposures – opportunities that are not as common at other NFL stadia.
Sponsoring the NFL Super Bowl is a great way for brands to get exposure and connect with their customers. The event provides a unique platform to showcase products, services and values, while also giving brands the opportunity to engage with millions of viewers around the world. With its ever-increasing popularity, sponsoring the Super Bowl has become an attractive option for many companies looking to gain valuable branding opportunities.
The NFL offers several different sponsorship packages that allow brands to customize their experiences according to their goals and objectives. These packages provide sponsors exclusive access to pre-game events as well as onsite activations during game day. They can also take advantage of TV visible placements such as LED boards or seat tarps which provide additional visibility in front of millions of people tuning into watch the big game from home. Additionally, there are digital assets available which offer even more opportunities for creative campaigns leading up and throughout game day.
Key Takeaways
Paying attention to the physical venue setup can have a significant impact on the overall sponsor media value generated. Understanding the specific opportunities for stadium assets to be viewable on TV can affect the overall SMV per exposure.

Optimization is key to increasing both volume and quality of brand logo exposures. It's important to pay attention to asset performance and make changes that can yield high-value returns.

To increase monetization opportunities and value earned for league partners, it's crucial to create additional inventory. This can be done organically and non-intrusively, such as through halftime show on-stage integration and product placement.
In the coming years with Super Bowl sponsorship, many brands will look to maximize their media value ROI and optimize their brand logo exposure. Be sure to download the Super Bowl LVII Insights report, to keep insight into which stadium assets historically perform best on broadcast, social and streaming during the iconic games.