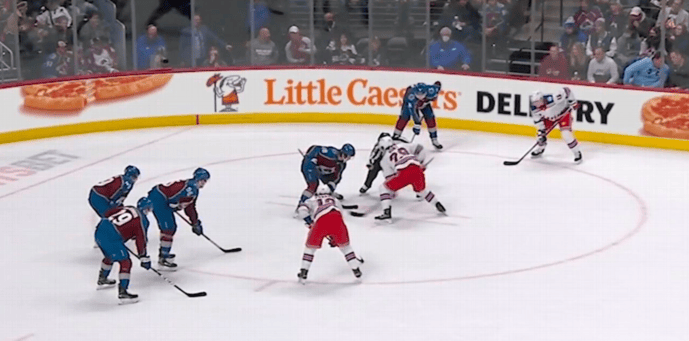 In today's digital age, sports sponsorships are crucial for brands looking to gain traction and exposure. Sponsorship for NHL games offers a diverse audience range across the globe, with hundreds of thousands of people tuning in to watch their favorite teams. As technology advances, the NHL has adapted, introducing Digitally Enhanced Dasherboards (DED) to enhance the experience. In this blog post, we'll delve into what DED is and why it's appetizing for brands looking to sponsor the NHL.
According to an article on Ad Age, NHL sponsorship revenue surged in the 2022-23 season due to new "digitally enhanced dasherboards" and expanded jersey patches. These initiatives drew over 700 sponsors, leading to a 21% increase in sponsorship revenue for the league, which totaled $1.28 billion. This success highlights the importance of leveraging data and technology-driven solutions to drive ROI for sports sponsorships.
So … What is a DED (Digitally Enhanced Dasherboard)?
DEDs are a new form of digital technology that revolutionizes advertising during NHL games. DEDs are superimposed over the static dasherboards. Static dashers are still visible from secondary camera angles and are wholly visible to fans attending live games. They can display high-quality, motion graphics and animated advertising in real-time. This innovation opens up a world of branding opportunities for companies to showcase their products and services while engaging fans at the same time.
Why Brands Need to Pay Attention to DEDs
There is no doubt that DED advertising goes above and beyond the traditional marketing methods used by many sports teams. Brands can have relevant content displayed in real-time on the dasherboards during prime game viewing times, reaching a vast audience of millions watching from home. It's crucial that brands move to where their audiences are.
The Advantages of DEDs for Brands
DEDs are not just limited to showcasing products and services. Brands can also use the opportunity to engage with fans through social media by incorporating campaign hashtags and tweets, encouraging fans to participate. The technology also allows for real-time messaging with increased flexibility through engaging animations, videos, and interactive content. This makes it easier and more efficient for brands to convey their messages in a medium that fans are more likely to remember.
The Future of DED
As technology continues to evolve, it's likely that DED advertising will become even more integrated into the fan experience. While the NHL is one of the early adapters in integrating this technology, other sports and entertainment industries are taking note and exploring ways to incorporate DED into their games. Including but not limited to the MLS for the use of the Virtual Carpet placement and international soccer leagues for virtually overlaid activations. It is clear that DED technology brings tremendous benefits to all parties involved, from audience engagement to sponsor exposure.
In conclusion, Digitally Enhanced Dasherboards are the 21st-century answer to traditional advertising methods. As a sports marketing executive, you should consider DED as the next step in your brand exposure strategy. With DED technology, brands can reach vast audiences through engaging, real-time advertising, and social media interactions.Whether you're a seasoned sponsor or starting your journey, DED technology can take your brand to new heights in the NHL and beyond.