Sports teams and rights holders all over the world look for ways to bolster their revenue-generating channels. In today's competitive world, staying ahead of the competition is not just necessary, it is essential. In this context, partnerships have become essential cogs in the wheel of rights holders to achieve their revenue objectives. One of the most critical aspects of any partnership is understanding how well the deal is working for both parties. This is where Relo Metrics, an AI-driven analytics platform, comes into play. In this blog post, we will discuss how rights holders work with Relo Metrics to gain valuable insights and make informed decisions.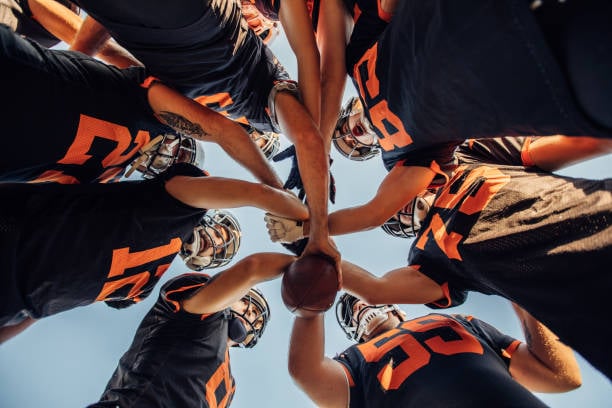 Relo Metrics is an AI-driven analytics platform designed specifically for sports teams and event organizers. This platform helps rights holders to make informed decisions based on hard data, rather than subjective opinions. Through Relo Metrics, teams can gain access to valuable insights into the performance of their partnerships. With this data, they can make strategic decisions about how to improve their relationships.
Relo Metrics helps rights holders to boost sponsorship results. With near real-time insights, teams are able to proactively drive value throughout the season to improve retention, and increase share-of-wallet. By analyzing sponsorship media value teams gain a standard measurement across social, broadcast and streaming and save time on reporting time, ultimately reducing vendor costs. This data helps rights holders to evaluate their current partnerships and make critical decisions, such as extending partnerships or seeking new ones.
Another critical aspect of partnerships is the return on investment (ROI). One of the most challenging aspects of measuring ROI is that it can be challenging to quantify the benefits of a partnership. With the help of Relo Metrics, rights holders can track the impact of their customer's marketing efforts. Matching Relo's data with their customer key metrics such as website traffic, social media engagement, ticket sales, and more is the key to unlocking ROI. They can then compare this data against their investment to determine if their marketing efforts are paying off.
Relo Metrics also provides rights holders with the ability to compare and benchmark data from multiple partnerships. This capability allows them to evaluate how well each partnership is performing and identify areas where they need to improve. They can then make informed decisions about how to allocate their resources to ensure that they are getting the most out of each partnership.
Partnerships are critical components of a successful rights holder strategy for revenue. However, measuring the success of these deals can be a challenge. This is where Relo Metrics comes into play. By providing AI-driven analytics and valuable insights, Relo Metrics helps rights holders make informed decisions. Whether it's tracking ROI or evaluating the performance of multiple partnerships, Relo Metrics is an essential tool for any rights holder looking to stay ahead of the competition.
For more, learn how AZ Alkmaar, one of the marquee clubs in the Eredivisie, leveraged data in every aspect of its business and used Relo Metrics to achieve 125% ROI.

The club had been looking for a solution that would enable them to bring more data, analytics, and performance measurement to their corporate partnerships team—something that was critical to properly showcase the value of their property.