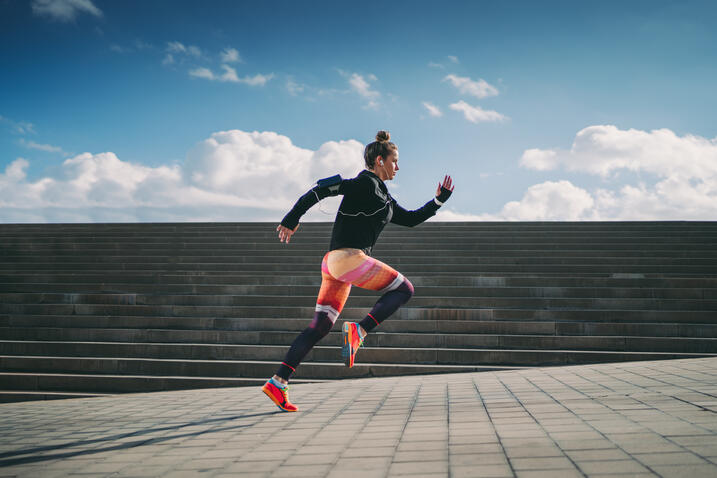 Alex Morgan's presence on the pitch and her high visibility on social media have helped spur greater interest - among women and men - in international women's football.
In 2020, key moments further showed that interest in women's sports is on the rise: ATA Football gained broadcast rights for women's international football and several top US USWNT players, in addition to Morgan, began playing in the Women's Premier League in England. Brands should pay attention to this increase in audience interest in women's sport and build partnerships now while the opportunities remain available.
Top athletes like Alex Morgan sure aren't waiting for anyone to see the value in investing in women's sports, so why would you?
Morgan's social media presence is a value added to women's sports. Just a mere six months after giving birth to her daughter Charlie, Alex Morgan got back on the pitch, bringing her millions of social media followers along for the ride. She ventured across the pond to play for Tottenham Hotspur in the Women's Premier League, alongside other top USWNT players (such as Tobin Heath and Christen Press). The move of these US footballers, and, Morgan specifically, caused a global conversation.
Alex Morgan, with her own Instagram following of 9.2 million, and other top athletes with similarly huge followings, show that there are many opportunities for brands to engage in women's sports across the globe.
In this one social media post alone, Morgan generated $150K in sponsorship media value for Nike with 11M impressions and 1.2M engagements.
But the attention Morgan drew didn't stop there. In her first goal back on the USWNT during the #SheBelieves cup in February, Morgan was celebrated across social media. Visa, a key sponsor for the USWNT, benefited from her return in this highlight video that went viral:
Working with Relo Metrics, VISA could have optimized and generated an increase of $10K more for this post in sponsorship value from brand positioning and prominence of VISA's logo.
Alex Morgan's global presence has shown that media attention and the public's interest in international women's football and the USWNT is long overdue. However, the opportunity in partnerships across women's sports goes beyond Alex Morgan as a single influence.
On March 2nd, just a few days shy of International Women's Day, Morgan announced she was teaming up with Chloe Kim, Simone Manuel and Sue Bird to create TOGETHXR, an olympic female-led media venture focused on creating a platform to elevate equality, "shatter often narrow depictions of women in media,'' and increase media coverage of female athletes overall.
With this announcement, we ran a few key metrics on this powerful foursome and their global social media reach. Our data show why the time is now for brands to find key partners within the global sports world for women's teams and leagues.
Relo Metrics analyzed 30 posts from the powerful foursome and found:
$2.2M in Full Media Value
$800K in Sponsor Media Value
130M Impressions and 6M Engagements
To highlight the untapped value, @shotclock_media, a media agency highlighting the business of Women's Sports by sharing news, data, and relevant content, published a post calling out ESPN for ESPN's Instagram account only posting about women's sports 8 percent of the time :
This isn't new. Tennis greats Serena Williams invested in her own venture capital company and Naomi Osaka became the highest paid female athlete last year, garnering $34M in sponsorship deals. To recognize the potential and growth opportunities for sports worldwide, brands should look to elevate their visibility and affinity across all sports, gender aside.
Written by Maya Herm and Antoine Laurient