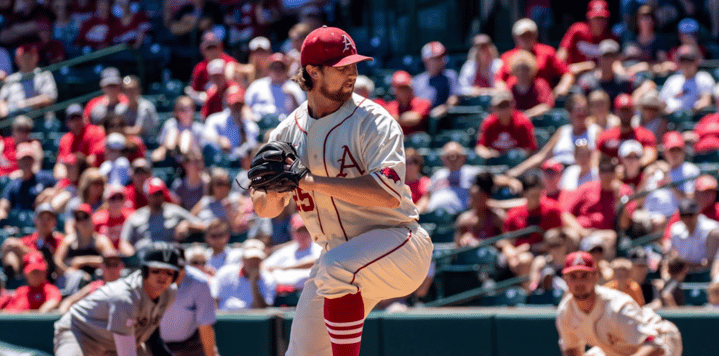 Sports advertising is very competitive these days, with brands battling mightily for consumer attention. In an age where distractions abound, every company wants to be front and center.
In light of this, companies must remain innovative and think of new ways to connect with fans and expand their reach. This requires studying the market to see what other brands are doing.
Keeping pace with trends enables you to stay relevant and increase your sponsorship return on investment (ROI). At the same time, it can also help target different audiences and build authentic connections.
With all this in mind, let's take a look at some of the top trends in sports sponsorship for 2023.
Top Sports Sponsorship Trends for 2023
As the sports sector continues to grow and more and more investors want ownership stakes in multiple teams across multiple sports in multiple countries, streaming rights and broadcast rights are taking center stage. Now, instead of having predictable schedules, sports fans can access games and related content essentially at any time. This is causing owners, brands, and agencies to rethink their approach to sponsorship.
At the same time, the media landscape is shifting as companies become more and more digital. Here are some additional emerging sports sponsorship trends to keep on your radar.
1. Integrating Digital and Social Media
Most fans today use multiple screens to consume sports entertainment, such as smartphones, tablets, laptops, and televisions. As a result, companies that stick only to traditional channels such as television or radio risk missing crucial engagement opportunities.
To avoid that fate, smart sports sponsors are integrating social streaming platforms and leveraging user-generated content to drive brand awareness. For example, companies can sponsor exclusive in-game events and games such as trivia or use social channels to follow along with the action and offer commentary.
2. Personalizing Fan Experiences
Sports advertising is all about creating immersive experiences for fans and tailoring content and activities for audiences. This doesn't just apply to in-game experiences. Companies can personalize fan experiences through private or public events and by offering exclusive and interactive content on social channels.
3. Connecting with eSports Gamers
More and more people are tuning into eSports and engaging with teams through console and PC games—and sponsors are finally catching on. In fact, sponsorship and advertising is now the largest eSports market, with a market size approaching $895 million.
By investing in eSports, brands can reach new audiences that may not watch actual sports. It's also a great way to connect with younger audiences and global gamers.
4. Increasing Sustainability and Social Responsibility
Fans increasingly expect teams to align with their core values. Because of this, many teams are choosing to stand up for issues they believe in such as sustainability, social responsibility, community development, and diversity, equity, and inclusion (DEI).
Look for brands to continue being more vocal about these types of issues during events and on social media in an effort to promote shared values.
5. Exploring crypto, NFTs, and the metaverse
Some professional sports organizations are now offering digital products such as non-fungible tokens (NFTs) and cryptocurrency wallets. For example, Major League Baseball has a long-term deal with Candy Digital to offer baseball-themed digital collectibles.
As we move further into the future, more brands will jump on board and begin sponsoring more digital products and services. As an example, a company could offer exclusive NFTs as a promotion for attending a sports event.
Turbocharge Your Sports Sponsorship Strategy with Relo Metrics
The sports advertising landscape is evolving rapidly as companies embrace new technologies and strategies to maximize ROI. To succeed in this changing market, brands, agencies, and teams need to use digital tools to measure the impact of different campaigns and make on-the-fly adjustments.
One team that's mastering performance monitoring is Edinburgh Rugby, a top rugby club in Scotland. The team now uses Relo Metrics to track and optimize partnership performance across a range of commercial partners and campaigns. Thanks to Relo Metrics, Edinburgh is able to access insights and reporting rapidly through a real-time performance dashboard—and make adjustments as needed.
To witness Relo's transformative power with your own eyes, request a demo today.