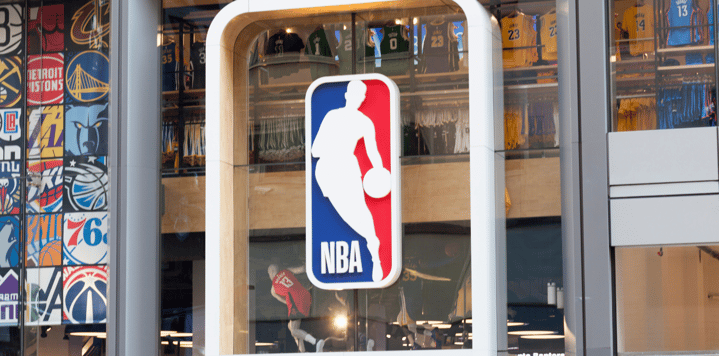 Brands increasingly view sports sponsorship as a ticket to growth during an economic downturn. In fact, advertisers across all verticals are using sports to reach captive viewers, increase brand exposure, and drive profits.
Even so, in today's challenging economic climate, brands need to make sure they get the biggest return for every dollar they spend. To this end, having a game plan to measure ROI on sports sponsorship is critical for success.
Why Brands Need to Measure ROI on Sport Sponshorship
While sports advertising can be very lucrative, there are many influencing factors at play like team performance, viewership, and engagement. Sponsorships don't always work out—leaving brands in the hole with little to show for their advertising efforts.
In light of this, here are some of the reasons why brands need to actively measure ROI throughout advertising campaigns—and not just at the end of the season.
Ensure Financial Accountability
Major sports leagues such as golf, baseball, football, and basketball charge media sponsors top dollar. Companies need to track ROI to demonstrate where their dollars are going and how they are benefiting from their investment.
Allocate Resources Effectively
When managing a sports sponsorship campaign, brands need to compare the ROI with other marketing initiatives. Measuring ROI can help evaluate performance and determine where to allocate resources—such as television, print media, and event marketing.
Optimize Partnerships
Measuring ROI also helps brands to adjust their strategies and maximize the value that they derive from partnerships with teams, leagues, athletes, and media partners. This leads to better decision-making and more favorable business outcomes.
Justify Sponsorships to Stakeholders
Tracking ROI is critical for securing buy-in from internal stakeholders such as board of directors members, executives, and marketing directors. Without tracking ROI, it can be difficult to demonstrate the value of a campaign or partnership, which could prevent spend being allocated to such endeavors.
Strategies to Measure ROI on Sports Sponsorship
Much like sports, advertising success requires careful planning and timely adjustments. Consider using the following strategies to ensure your company's sports sponsorships generate maximum impact.
1. Set clear objectives and KPIs.
It's critical to set clear advertising objectives and relevant performance indicators. What works for one campaign may not necessarily apply to another. Common examples include increasing brand awareness, boosting sales, engaging with target audiences, and enhancing perception. KPIs could include metrics such as brand exposure, web traffic, social engagement, and sales.
2. Monitor media mentions.
When tracking ROI, you'll want to keep an eye out for what people are saying about your brand across different media channels such as Facebook, Twitter, Instagram, and news outlets. Successful advertisers use automated tracking tools to keep tabs on mentions, visibility, and sentiment before, during, and after events.
3. Analyze costs.
Sponsorship costs can accumulate significantly over time, especially when they include travel, events, and fan experiences. As such, you'll want to compare your ongoing total investment with the generated value to monitor cost-effectiveness. This can help you understand when a campaign is getting too expensive.
4. Do a comparative analysis.
Companies typically juggle multiple marketing initiatives and sponsorships. It helps to compare sports sponsorships with other campaigns and establish benchmarks to gauge overall success and impact.
5. Use marketing tools to adjust on the fly.
A lot can happen over the course of a campaign. As such, it's important to have the marketing tools in place to keep your brand agile and make adjustments as you go along instead of waiting until the end of a season.
Supercharge ROI with Relo Metrics!
When it boils down to it, sports sponsorships aren't different from any other type of advertising.
Achieving maximum ROI is only possible when you're able to effectively measure results — and this requires real-time visibility. If you go into a campaign without a way to track progress, it can be impossible to demonstrate value and generate support from internal stakeholders.To track ROI, it helps to use a platform like Relo Metrics, which offers complete visibility into the digital value of a sports sponsorship. Relo Metrics helps brands transition from traditional end-of-season tracking to real-time performance monitoring—supercharging ROI along the way.
To experience Relo Metrics in action, request a demo today.