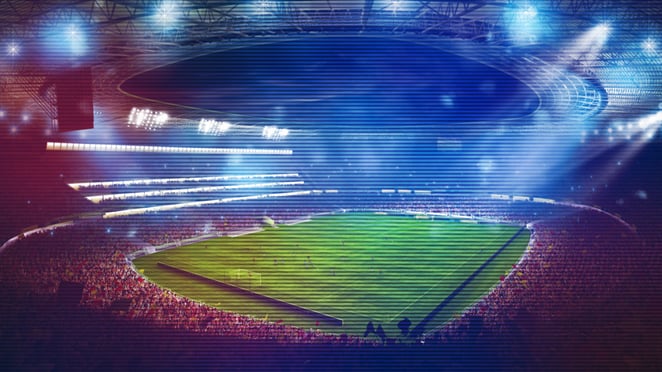 The modern sponsorship measurement industry has existed for 25+ years. Unfortunately, some brands and agencies are still using the same measurement methodology and capabilities from 1994.
In 1994, Motorola was the number one selling cell phone, AOL was your dial-up internet service provider, and you just started trading cassette tapes for CD's. If you needed sports measurement services, there were a few services in the market for brands and agencies to choose from.
These services competed for the status of being the industry's go-to measurement scorecard. Each of them relied on their methodology specifically focused on television to measure sponsorship ROI and deliver results only at the end of the season. These companies still exist, however, the nature of sports and sponsorships have evolved.
New leagues, new platforms and distribution models have reshaped fan's consumption habits. The need for a faster, holistic, and harmonized platform to identify what is working (and what is not) so you can optimize for ROI at any time is more paramount than ever. Just ask your colleagues in digital marketing...
Technology is working in your favor so you can easily analyze pertinent ROI metrics across your full sponsorship portfolio. Having direct, immediate access to the insights you need to verify sponsorship performance in collaboration with your agency and rights holder partners is the only way to truly understand and optimize performance across your sponsorship portfolio.
For example, Anne Ristau, Head of Global Sponsorships at Dell Technologies, states during our Front Office Sports webinar:
"We have to be nimble and dynamic...when we're looking at our placements for next year on the brand side we would test them and then we'd log in to the [Relo Metrics] dashboard on Monday, see how they did, and then we could make those real-time adjustments...that agility, speed of data, and ability to take it and make decisions, allowed us to put it into action and has been important more than ever since we're finding new ways to leverage these partnerships."
Logging into your own platform where you can track performance in near real-time and filter it as you need is the surest way to drive the ROI you seek. To maximize and drive high sponsorship value, work alongside your agency in a single platform that is actionable and immediately available--historical methods for data mining and creating spreadsheets foster unnecessary and costly competitive disadvantages.
Here are the primary benefits of using a single platform to measure your sponsorship exposure and key metrics as your brands appears across broadcast television, streaming platforms, and social media:
Significantly increase your return on objectives by identifying and optimizing lower-performing assets at any point in the season
Save time and eliminate complexity by having your data unified all in one place
Mitigate the risk of poor performing assets by having 24/7 access to your entire sponsorship portfolio performance that updates in near-real time
Save time and money by accessing automated reporting that gives your internal teams the power to easily and quickly generate recap reports at the asset level
Negotiate better and understand trends over time with a clear point of view supported by comprehensive data and insights
Relo Metrics' sponsorship analytics platform delivers the speed and omni-channel measurement necessary to help you achieve the above outcomes. By using AI to see and understand the world the way humans do, Relo Metrics empowers brands and agencies to capture, analyze and optimize the ROI, quality and reach of sponsorship content everywhere in 2021 and beyond.
Working with Relo Metrics will allow you to improve and enhance your sports sponsorships in near-real time. You'll benefit from industry-wide standardized methodology across all platforms on a per-asset level, and be able to determine growth or decrease from measuring year-over-year analysis across all of your investments. You don't use technology from 1994 in your personal life, why would you run your sponsorship portfolio that way?
Get a free platform demo so you can start making smarter decisions about your sponsorship investments and learn more on our blog post page.
Written by Antoine Laurient