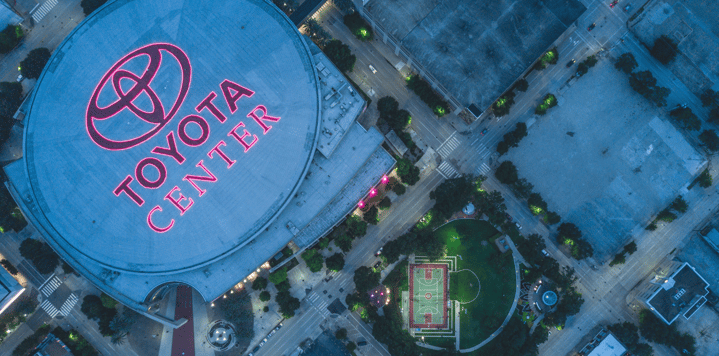 Companies typically enter into sports sponsorships to improve brand awareness and attract new customers. But sports sponsorship can offer even greater value for organizations.
With the right approach, companies can enhance their image and reputation while also increasing customer engagement, boosting community involvement, unlocking new opportunities, and collecting data and insights.
In light of this, it's important to approach sports sponsorship with an open mind and a willingness to explore different opportunities. Here are some ways you can use a sports sponsorship strategy to elevate your brand and improve community relations.
The Benefits of Sports Advertising
Creating a sports sponsorship strategy involves identifying, establishing, and managing advertising partnerships with professional and local sports teams and associations. Some common examples include video advertisements, stadium and arena signage, print advertising, and digital advertising.
Sports advertising is an effective way to connect with audiences and increase exposure — making it a popular marketing strategy for companies across all industries. In fact, the sports sponsorship market is on track to reach $116.7 billion by 2027—up from just $78 billion in 2022.
Here are some of the main reasons why more and more organizations are optimizing their sports advertising strategies:
It elevates brand image and publicity.
Partnering with a sports team helps shape how audiences perceive your image and brand. It shows customers that you share similar attitudes and beliefs.
By sponsoring leagues and teams, companies can create positive publicity and media exposure, and build community trust—which directly impacts purchase behavior.
One study, for example, found that sponsors drove an average 10 percent increase in purchasing intent in their fan bases compared to 100 other types of sponsorships.
It increases customer engagement.
Sports sponsorships enable brands to go above and beyond traditional advertising methods to create unique and engaging customer experiences.
For example, a company might host a fan zone tailgate before a game or sponsor a promotional giveaway. Some sponsors also choose to host exclusive events, VIP experiences, and behind-the-scenes opportunities.
It boosts community engagement.
Companies often choose to align sponsorships with community-focused initiatives and programs. This usually includes partnering with charities, social causes, and youth development programs to support them and further their missions. Connecting with the community also helps build trust and enables the company to contribute in meaningful ways.
To illustrate, the NHL's Garden of Dreams Foundation currently includes the Make-A-Wish Foundation and the Ronald McDonald House among its partnering agencies.
It expands business networking and partnerships.
Sports sponsorships can help create close connections between companies and stakeholders—and facilitate unique business networking opportunities.
Imagine treating a prospective client to a basketball or football game—or rubbing elbows with other business leaders in a corporate box. These types of experiences help to advance the organization and make valuable new connections through unforgettable experiences.
It allows them to collect data and insights.
Advertisers also use sports sponsorships to gather valuable analytics about consumer preferences and behaviors—both in the real world and the digital one.
This data can be very useful to shape marketing strategies and improve targeting. It can also help the brand stay on top of evolving trends and drive stronger returns. The intelligence that you gather during a specific campaign can directly influence other marketing initiatives, too.
Where can sports sponsorship take your brand?
Sports sponsorships are about much more than simply building brand awareness. When you sponsor a sports team, you position your company for stronger engagement, growth, and community recognition—all of which helps optimize your bottom line.
But to maximize a sports sponsorship, you also need access to the right tools to measure progress and act with agility. Entering into a sports sponsorship without the right management tools can lead to poor visibility, ineffective decision-making, and inefficient resource allocation.
That's where Relo Metrics enters the equation.
Relo offers a purpose-built sports sponsorship platform for brands, agencies, and teams. Our powerful platform offers deep visibility into every sponsorship's digital value and enables advertisers to make timely decisions throughout campaigns and seasons. That sure beats waiting until the end of the year to realize your initiative was a bust.
To learn more about how you can improve your sports sponsorship strategy, have a look at Relo Metrics by requesting a free demo today.