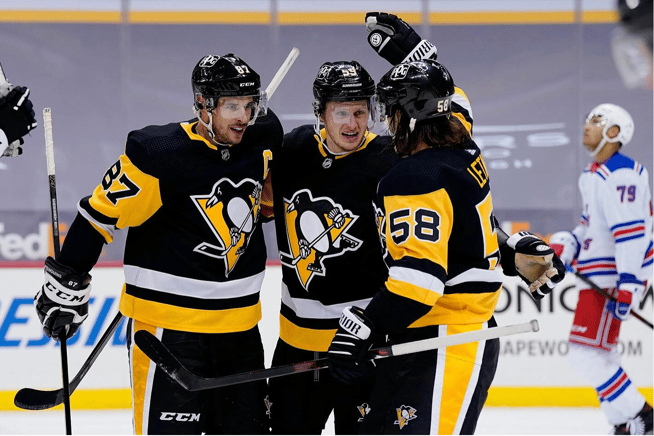 You may ask yourself, why do brands invest in sports? Sports sponsorships are essential for brands in order to reach a wider audience on a local or global scale. Sponsorship investments can increase revenue and sales from brand recognition, affinity, and awareness. Investing in sports allows the general audience or fans to associate that particular brand with a team or organization.
The loyalty that fans have with their favorite teams is remarkable, so why not associate a brand with a particular team. For example, in 2006, Red Bull bought a Major League Soccer club called the Metrostars and renamed it, "The New York Red Bulls." MLS always fell behind in terms of following when compared to other major U.S. leagues. Currently, soccer in the U.S. is rapidly growing and gaining traction from 18 to 30-year-old demographics. This was always a target audience for Red Bull and in fact, Red Bull is consumed by 63% higher among soccer viewers than other energy drinks.
Red Bulls' investment in the soccer world proved to be valuable and increased sales from their key target audience. The outcomes of investing in sports are immense and will lead to high value for brands willing to partner with the right teams.
New NHL Inventory
With the start of the 2021 season, the NHL announced the implementation of new sponsorship assets. To understand the estimated value of these new assets, AI-powered sponsorship analytics platform Relo Metrics conducted a white space analysis by looking at a sample set of broadcasts from the 2019-20 season to predict the sponsor media value of the eight new placements:
Helmet Decal
Slot In-Ice Branding (Virtual)
Leading Edge Wrap
Seat Tarp (Behind Goal)
Seat Tarp (Bench Side)
Blue Line Virtual Signage
Behind Goal Virtual Signage
Expanded Bench Signage
Based on the white space analysis, we found that an individual NHL team can generate upwards of $600K in sponsor media value per game for their sponsors if all eight assets are implemented. On a full season analysis, the new NHL inventory will drive ~$16M in sponsor media value per team (close to ~$512M in sponsor media value across all 32 teams for the 2021 NHL season).
Furthermore, if you are a brand wanting to invest in NHL and particularly into these new assets, the top three most valuable assets include:
Slot In-Ice Branding (Virtual), worth $2.8M in sponsor media value from 23 home games


Leading Edge Wrap, worth $2.8M in sponsor media value from 28 home
games


Seat Tarp (Behind Goal), worth $2.4M in sponsor media value from 28
home games


Wouldn't you want to be a key corporate partner showcased on an NHL broadcast, where die-hard fans are eager to watch every single game and promote your brand at the same time? These top three assets are essential for brands to gain significant exposure and resonate with their viewers. Furthermore, brands should be using analytics to maximize their performance across all of their sponsorship portfolios. This is a key measurement tool to access a brand's proof of performance and make real-time decisions that boost sponsorship ROI.
Deeper Dive into the Helmet Decal
A surprising takeaway from our analysis was the low performance of the Helmet Decal placement on broadcast. The helmet placement produced the lowest value from the white space analysis, despite being considered one of the more exciting new placements before the beginning of the season. The Helmet Decal is comparable to the NBA Jersey Patch which is an innovative decision by the league to brand the physical helmet itself.
To dive deeper, the Helmet Decal asset will generate the majority of its sponsorship value on a broadcast from close-up action shots or slow-motion replays. The standard broadcast camera angle is too zoomed out, making the sponsor logo on the Helmet Decal unrecognizable. However, the Helmet Decal will be extremely valuable on social media due to being clearly displayed on social image posts.
Teams generally post final score recaps and player close-ups, which will increase the value for the Helmet Decal from a social media perspective. This is a great way for your brand to gain visibility on numerous social accounts, growing the number of impressions and engagements your brand will receive.
Understanding Brand Value
As brands and sports teams create a partnership, the demand to understand the return on investment is essential and needed to prove that the investment is successful. Brands should know in real-time if a sponsorship investment is delivering on its expected return on investment or if they should invest elsewhere for future growth.
Relo Metrics' sponsorship analytics platform, can help your brand calculate and optimize ROI across all of your sponsorships with real-time insights. To see the Relo Metrics platform in action, request a demo here.
Written by Antoine Laurient