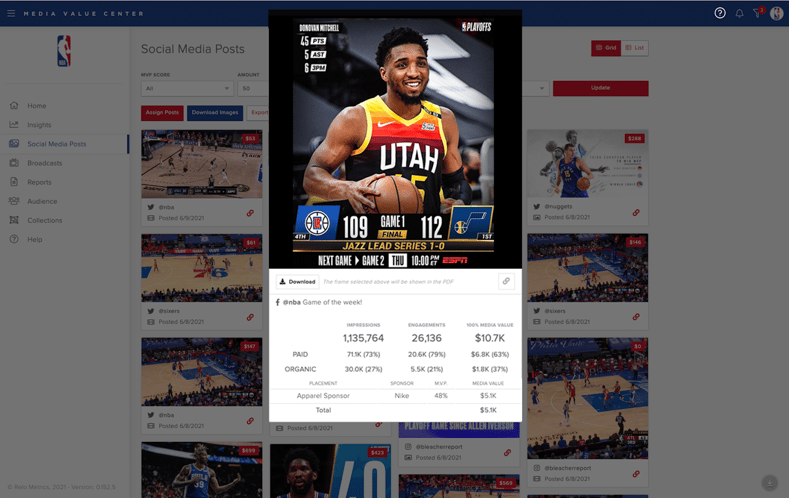 The social media elements of your sponsorships enable you to build your brand and target the right audiences. But calculating the full value of both organic and paid social posts can be a challenge and may limit you from effectively growing mid-funnel metrics.
However, with the right data at your fingertips, you can effectively measure media value equivalency and determine which posts are performing well and building the right target audiences.
To help brands and rights holders more easily and holistically report on the value of social media sponsorships, Relo Metrics launched Boosted Metrics. This new enhancement enables you to:
Increase ROI with data on the best-performing social posts, both paid and organic.
Know which content types and formats are increasing audience reach and engagement
Provide sponsors and executives with more comprehensive reporting in less time, all from one platform
Reach sponsorship engagement benchmarks
Reduce data discrepancy to improve sponsorship value
With this enhanced feature, you can now combine organic and promoted post metrics of the social media elements of sponsorships, all from one centralized location.
This is available to Relo Metrics customers now, and all you need to do is re-authenticate your company's social media accounts in the MVC. It's fast and easy. From there you can begin to pull real-time metrics for organic and promoted post impressions, engagements, and video views.
Across the five US major leagues, 100% of our NBA and MLS clients and over 50% of our MLB, NFL, and NHL clients have authenticated their social accounts with us. Since March 1st, these team accounts have shared more than 8K boosted posts delivering over $100K in additional sponsor media value for their brand partners.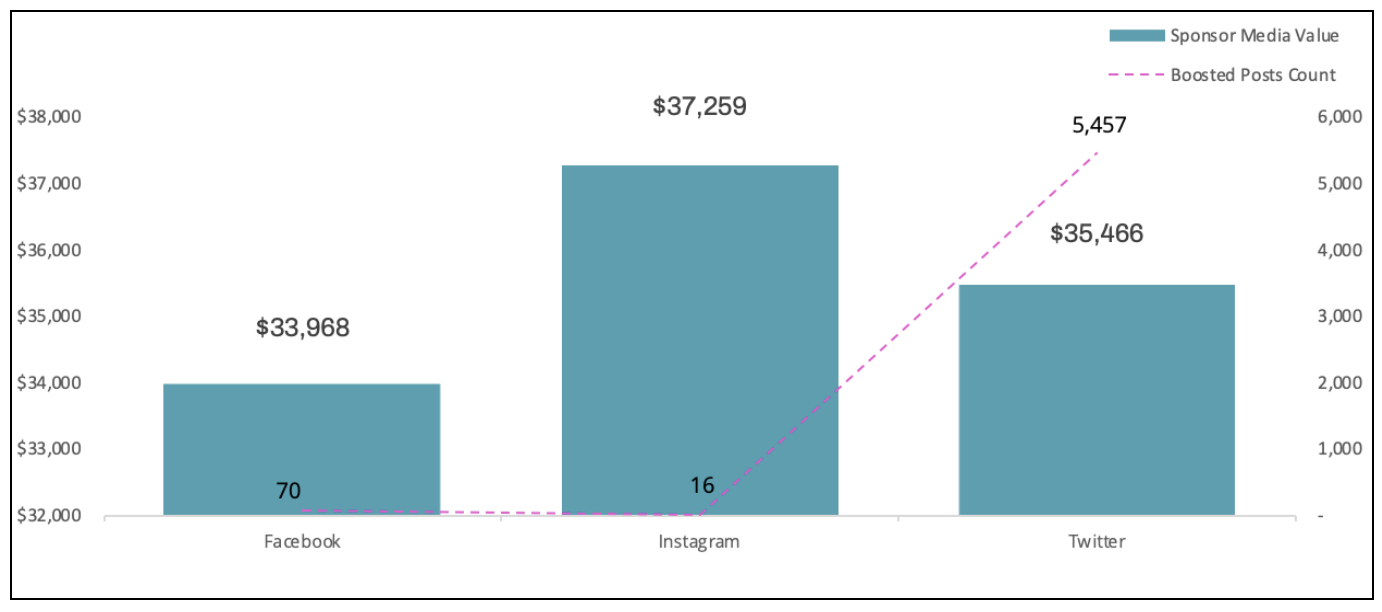 Start using Boosted Metrics today. You can learn more here.
Written by Chris Tran