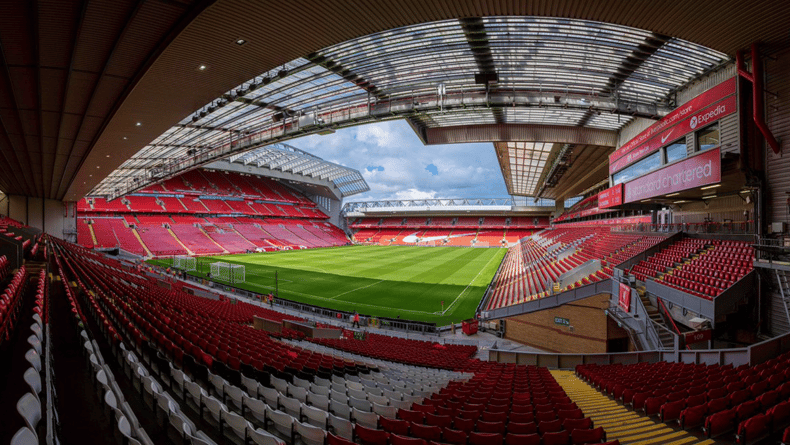 The 2020-2021 English Premier League season was a very unique season for the league. With no fans in the stadiums due to the Covid-19 pandemic, EPL teams had to shift their focus more heavily towards digital sponsorships activations, in order to drive brand exposure and sponsorship value for their partners.
While teams should be assessing sponsorship value driven by all media channels such as on social media, broadcast television, and streaming platforms, social media has become an increasingly important and predictable channel that teams must understand fully in order to maximize value for partners.
To aid EPL teams and their partners in future decision-making, Relo Metrics tracked the sponsorship exposure generated by the league's many sponsorship assets across social media - including owned and earned accounts - and ranked the assets which received the most coverage and sponsorship value.
The below table showcases the breakout of the assets which received the most exposure and sponsorship value during the 2020 - 2021 EPL Season (12 September 2020 - 25 May 2021). These assets are ranked by Sponsor Media Value, that is to say, the sponsorship value they generated.
Top Performing Assets by Sponsor Media Value per Team on Social Media

Key takeaways and recommendations:
Jersey Sponsors and Kit Manufacturers tend to drive the highest sponsorship value on social media. Jersey Sponsor produced 24.5K exposures and $16.7M in value per team, while the Kit Manufacturer drove 21.4K exposures and $12.8M in value per team.
Visibility and recognizability are two key elements to drive value for sponsors. Every asset is unique, and teams have to adopt different strategies depending on which one they want to optimize value for.
Publish platform-tailored content: as seen across multiple sports and leagues, Instagram is significantly more engaging than Twitter, which is mostly viewed as a news platform. Therefore, especially when launching Branded Content campaigns - whose goal is to make fans familiarize themselves with a specific brand - prioritize the best-suited platform.
Sell platform-exclusive sponsorship deals. Each social media network has its own audience, so comparing your fan base across platforms and providing your internal teams with audience-dedicated reports will help you understand which are your fanbase's interests and how to exploit them.
Jersey Sponsors and Kit Manufacturer: Maximize value by taking advantage of frontal camera shots
The image on the left is a great example of how to maximize exposure for Jersey sponsors. It is a close-up photo, with both Cazoo and Hummel (respectively the Front of Jersey sponsor and the Kit Manufacturer), which are clearly visible in the center of the frame, and nothing is obstructing the view.
On the other hand, the post on the right could have driven more value had the camera angle been closer and in front of the players celebrating the score. Instead, the Cazoo logo is hardly visible.
Jersey Sleeves: The positioning of the arm and other small details are key to drive value
The Jersey Sleeve asset is small in size and tough to see. Therefore, visibility and recognizability are even more important in order to drive sponsorship value for sponsors.
Color contrast plays an important role: given how small brand logos are on sleeves, they have to stand out. Teams should consider this when launching new kits and picking colors, especially for Away and Third kits.
Digital teams have to pay attention to the positioning of the arm, and the type of post. When arms are bent, logos on the sleeve are partially obstructed and less visible. The quality of static exposures is higher than short in-video exposures: publish images over videos to drive value for Jersey Sleeve sponsors.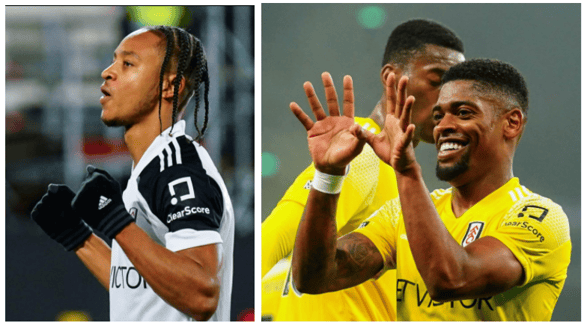 Color contrast and the positioning of the arm are the reason why - when comparing the two ClearScore exposures above for Fulham - the image on the left generated $510 more than the one on the right, despite being slightly less engaging.
Seat Coverings: Strategies to ensure value will not get lost with fans coming back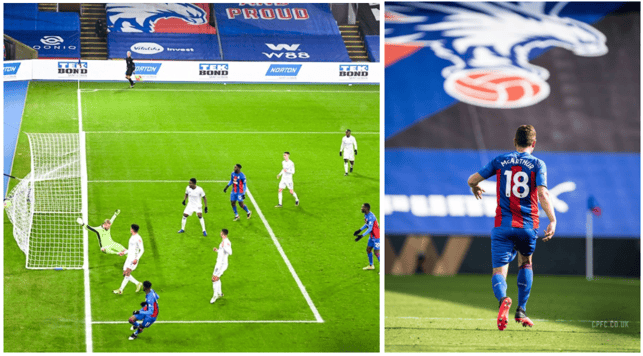 Seat Coverings were the stadium asset that received the most exposure last season on broadcast. However, social media focuses heavily on players. Therefore, stadium assets are usually less visible than Jersey sponsors - Seat Coverings were only visible in 2.6K posts per team on average.
Adopt wider camera angles or images, similar to the ones used by broadcasters on television feeds - the image above on the left is a good example, as it grants visibility to three different sponsors located on Seat Coverings, and it is a potentially viral moment as a goal was just scored.
The image above on the right could have driven additional value had the Puma logo been clearer. To optimize this and similar images, avoid blurry exposures and any obstruction in front of the logo.
Take into account governmental rules: if fans won't be allowed back at a 100% stadium capacity, aim to keep a minimum of Seat Coverings in the below sections. The best two areas where to locate them are behind goals and close to the center of the pitch, on the opposite side of where broadcasters' cameras are located.
Maximize value driven by other stadium assets. A good way to do so is by implementing Supersized LEDs, similar to what Wolverhampton Wanderers and Manchester City have done. The increased size grants the sponsors to be more recognizable and drives more sponsorship value on a per exposure basis.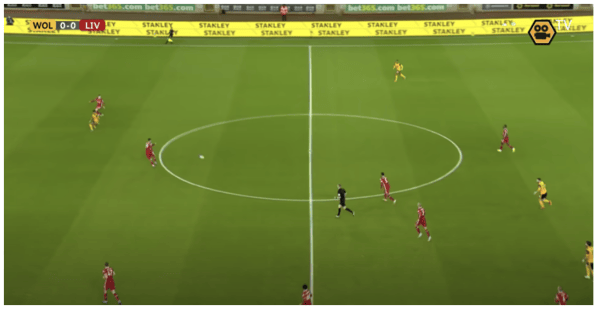 Branded Content: Engage with your audience through dedicated campaigns
Quality of exposures and value generated are strictly correlated. As Branded Content exposures are graphic overlays, and completely under the control of teams' digital departments, there are quite a few ways to optimize their value:

Allow exposures to appear in the center of the image or video - the more central a logo is, the more value it will earn.
Color contrast is a key factor, making brand logos stand out from the rest of the image or video.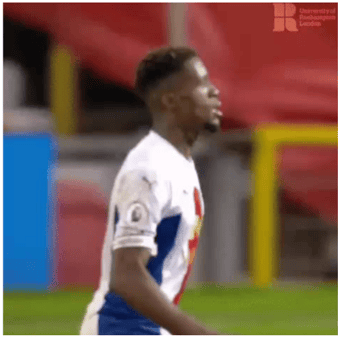 Limit the use of transparent watermarks, such as the University of Roehampton exposure in the image above on the top right - they tend to be less recognizable.



Branded Content campaigns are a vessel teams adopt to help their sponsors drive engagement across the fanbase. To make fans familiarize themselves with brands, each campaign should have an exclusively dedicated partner and, most importantly, should arouse positive feelings in the fanbase - fans will associate these with the sponsor. There are multiple potential campaigns: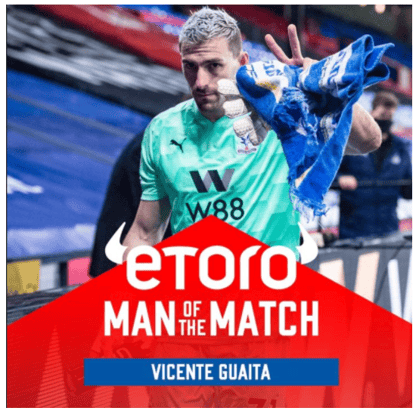 Man of the Match/Man of the Month: a common campaign is to post an image with the MVP of the match and a Branded Content exposure. Crystal Palace is one of the teams adopting this strategy as they position eToro exposure in the center of the image, making it clearly visible.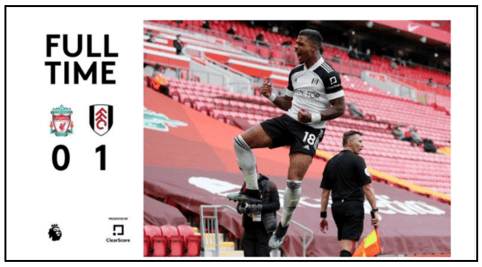 Full Time: Another easy-to-launch campaign with the match result accompanied by an image and a sponsor logo. Fulham utilized this strategy to ensure ClearScore received exposures in 2020 - 2021.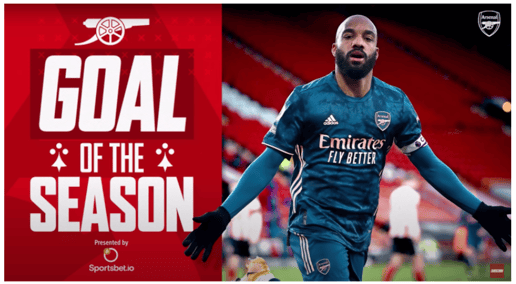 Goal or Save of the Week/Month/Season: Arsenal launched a goal of the season campaign. The above exposure is quite small and not particularly clear, but the approach is correct - especially because in the description of the video, Arsenal's digital team asked to leave a comment to vote their favorite goal, so as to drive the engagement.
Happy Birthday, Campaigns: These campaigns tend to produce high levels of impressions and engagements - and therefore value - as fans like to wish their favorite players a happy birthday.
Visibility and clarity are key factors in driving value for your partners. Know exactly what asset you want to promote within a post, and make it as clear as possible. Images should be dedicated to a specific asset - use carousel posts to show different assets with the same post, so as to have a dedicated asset featured on each carousel image.
Each asset has its unique characteristics. To promote brand exposure, do not limit your focus to camera angles, but also consider smaller details such as the positioning of the arm, or the direction towards which the player is running. Do not post the same content across all social media. Diversify your digital strategy based on each social media's audience, and sell platform dedicated sponsorship deals.
Maximize on Branded Content by launching engaging campaigns, making your fans affiliated with your sponsor in a positive manner. Branded Content campaigns are aimed at increasing the affinity between a specific brand and your fans. Identify the target segment of your fanbase and amend your Branded Content campaigns accordingly.
Collaborating with Relo Metrics will enable you to do all of this, by standardizing, streamlining, and simplifying the way you measure and track your sponsorship portfolio. You will also have access to year-over-year comparisons, audience data, and best practices from league-wide analyses. Timely data, speed, and accuracy of analysis will help you maximize the sponsorship value for your partners throughout the entirety of the season.
To learn more about how other league assets rank, check out our latest blog post page, or directly click the hyperlink to find out how NBA's assets ranked.
Written by Marco Giavazzi